Event Details
Planning for Peace of Mind: Preparing for the End as it Draws Near
Thursday at 12:00pm PDT
____________________________________________________________________________________________________________________
From hospice care to spiritual preparation for death, there is so much to think about when it comes to preparing for the end as it draws near. Learn how to ensure that all your end-of-life wishes are met, both legally and spiritually. AJU's Rabbis Elliot Dorff and Sherre Hirsch will take you through the necessary steps to make certain that each component of a to do list are addressed and implemented.
About Planning for Peace of Mind:
Nearly 70% of all funeral arrangements are made by widowed spouses or children at the height of emotional stress and grief after their loss. In this 3-part series we are joined by Rabbis Steve Leder, Elliot Dorff, and Ed Feinstein for spiritual and practical conversations moderated by Rabbi Sherre Hirsch. We invite you to join in any one, or even in all of these talks, as we use Jewish wisdom, practice and comfort to walk you through this inevitable aspect of life. 
This three-part program is generously sponsored by our friends at Hillside Memorial Park and Mortuary. We invite you to visit their website to learn more HERE. 
____________________________________________________________________________________________________________________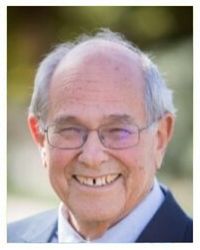 Rabbi Dr. Elliot Dorff is a past President of the Academy for Judaic, Christian, and Islamic Studies (2015 – 2017) and a prominent interfaith leader in the Jewish community. Dr. Dorff is the Rector and Distinguished Professor of Philosophy at American Jewish University where he has been directing the rabbinical and Masters programs since 1971. He was ordained to the Rabbinate by the Jewish Theological Seminary of America and earned his Ph.D. in philosophy from Columbia University. He also serves as the Chair of the Conservative Movement's Committee on Jewish Law and Standards. In addition, Dr. Dorff has served on many boards and commissions related to medical ethics, including the Ethics committee at UCLA Medical Center, the Ethics Advisory Committee for the State of California on stem cell research, and the broader Social Impacts Committee for the Smithsonian Museum of Natural Science. Dr. Dorff has published over 200 articles on Jewish thought, law, and ethics, as well as 14 books and another 14 that he edited or co-edited.
____________________________________________________________________________________________________________________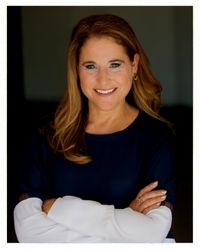 Rabbi Sherre Hirsch is the Chief Innovation Officer at American Jewish University. She made headlines as the first female rabbi at Sinai Temple, the largest Conservative congregation on the west coast. She served as Senior Rabbinic Scholar at Hillel International, where she created and developed Hillelwell, an initiative for Hillels worldwide to become the recognized address for preventative mental health. A thought leader and author on spirituality and religion, Rabbi Hirsch has appeared on the Today Show, ABC News, Extra, and PBS, among other outlets, and has been a contributor to Time.com, Oprah Magazine, the Jewish Journal, the Hollywood Journal, and more.
____________________________________________________________________________________________________________________