Event Details
Planning for Peace of Mind: Preparing for Death Long Before You Need to
Wednesday at 12:00pm PDT
____________________________________________________________________________________________________________________
Writing an ethical will, a document that includes stories and reflections about your past, is an ancient tradition. It can include joy and regrets, and ultimately becomes both a way to remember a loved one who is gone and a primer on how to live a better, happier life. Joined by AJU's Chief Innovation Officer, Rabbi Sherre Hirsch, Rabbi Steve Leder will reflect on the themes and lessons shared in his new book, For You When I Am Gone, and discuss the importance of preparing for death long before you need to by writing your own ethical will.  
About Planning for Peace of Mind:
Nearly 70% of all funeral arrangements are made by widowed spouses or children at the height of emotional stress and grief after their loss. In this 3-part series we are joined by Rabbis Steve Leder, Elliot Dorff, and Ed Feinstein for spiritual and practical conversations moderated by Rabbi Sherre Hirsch. We invite you to join in any one, or even in all of these talks, as we use Jewish wisdom, practice and comfort to walk you through this inevitable aspect of life. 
This three-part program is generously sponsored by our friends at Hillside Memorial Park and Mortuary. We invite you to visit their website to learn more HERE. 
____________________________________________________________________________________________________________________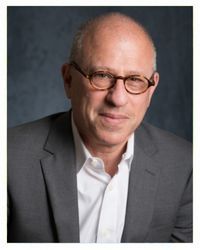 Steve Leder is the Senior Rabbi of Wilshire Boulevard Temple in Los Angeles and the author of such critically acclaimed books as The Beauty of What Remains and, most recently, For You When I Am Gone. He is a graduate of Northwestern University; studied at Trinity College Oxford; and was ordained at Hebrew Union College. The winner of numerous awards for his interdenominational and cross-cultural dialogue, Leder has been a guest on CBS, ABC, NPR, PBS, and FOX and featured in The New York Times and The Los Angeles Times among other places. He lives with his family in Los Angeles.
____________________________________________________________________________________________________________________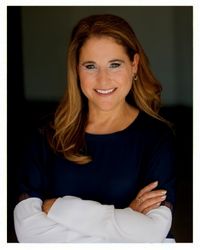 Rabbi Sherre Hirsch is the Chief Innovation Officer at American Jewish University. She made headlines as the first female rabbi at Sinai Temple, the largest Conservative congregation on the west coast. She served as Senior Rabbinic Scholar at Hillel International, where she created and developed Hillelwell, an initiative for Hillels worldwide to become the recognized address for preventative mental health. A thought leader and author on spirituality and religion, Rabbi Hirsch has appeared on the Today Show, ABC News, Extra, and PBS, among other outlets, and has been a contributor to Time.com, Oprah Magazine, the Jewish Journal, the Hollywood Journal, and more.
____________________________________________________________________________________________________________________