Location
AJU's Familian Campus
15600 Mulholland Drive
Los Angeles, 90077 
Event Details
In Person Pre-Screening of The Offering, a Tale of Ancient Hasidic Demons
Monday at 6:00pm PST
---
In the wake of a young Jewish girl's disappearance, the son of a Hasidic funeral director returns home with his pregnant wife in hopes of reconciling with his father. Little do they know that directly beneath them in the family morgue, an ancient evil with sinister plans for the unborn child lurks inside a mysterious corpse. Tapping into Jewish mysticism, The Offering aims to blend harrowing drama with an exciting twist on classic horror conventions.
Enjoy one complimentary beverage from our cash bar and movie snacks with your ticket purchase to be enjoyed during cocktail hour before the film begins. After viewing the film, we will enjoy a Q&A with Producer Jonathan Yunger and Writer/Producer Hank Hoffman of Millenium Media, moderated by Emily Wiesman.
---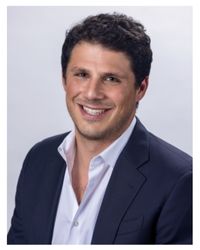 Jonathan Yunger joined Millennium Films in 2011 and has worked on more than fifty films during his tenure at the company, including The Expendables franchise, Olympus Has Fallen, London Has Fallen, Angel Has Fallen, The Hitman's Bodyguard, and Mechanic: Resurrection. Presently, Yunger is the Co-President of Millennium Media and a member of the PGA. Yunger currently lives in Los Angeles and travels regularly to Millennium's studio in Sofia, Nu Boyana Film Studios, for the production of its films.
---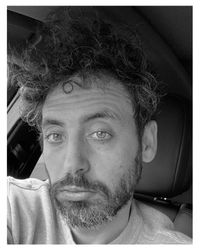 Hank Hoffman is an award-winning screenwriter and Cinestory grand-prize winner, holding an MFA from the prestigious AMERICAN FILM INSTITUTE. He has penned over 20 professional films, from ghost jobs to high-profile clients such as Lionsgate, Millenium Media, Netflix's "Maktub" adaptation to Oscar Winning Branko Lustig. Above all else, he is a proud comic book geek with a unique expertise in ancient Jewish mysticism and Pythagorean numerology.
---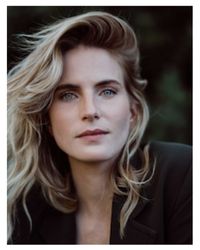 Emily Wiseman was born in America but spent her childhood living between Australia and her family's hometown of Empangeni, a small township in KwaZulu-Natal, South Africa. Emily's feature film debut was in CBS Gothic Thriller 'Winchester' (2018), starring opposite Dame Helen Mirren and Jason Clarke.
A familiar face to Australian screens, Emily has appeared on Channel Nine Network's remake of the iconic TV series 'Seachange' (2019), Stan's original TV series  'The Gloaming' (2019), and 'Eden' (2021). Emily also appeared in the award-winning feature film 'Celeste' (2018).
---
COVID COMPLIANCE: All visitors to the AJU campus will be asked to show proof of vaccination prior to being admitted to the venue.