Event Details
People of the Word: Fifty Words that Shaped Jewish Thinking
Tuesday at 12:00pm PST
---
A growing body of research suggests that language does more than communicate our perception of reality; it creates it. As Charlemagne famously said, "To have a second language is to have a second soul." The patterns, structures, and particular words used in each language not only offer a window into a culture's sensibilities, dispositions, and priorities, but help shape them as well. Learn from Rabbis Zalman Abraham and Mendel Kalmenson as they discuss with AJU's Rabbi Pinchas Giller how Hebrew can bring insight into Jewish history, thought, culture, meaning, and practice. Buy the book Here.
---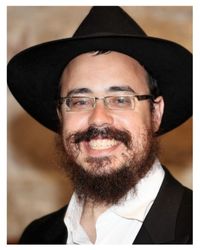 Raised in Johannesburg, South Africa, Rabbi Zalman Abraham was ordained as a Rabbi in Israel by the Chief Rabbinate and as a dayan at the Central Lubavitch Yeshiva. He has taught in yeshivas in South Africa and Canada. He currently resides with his wife Leah and their two children in Crown Heights, Brooklyn.    
---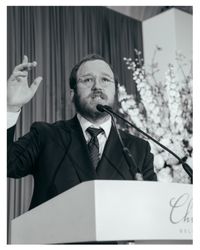 Rabbi Mendel Kalmenson is the rabbi of Beit Baruch and executive director of Chabad of Belgravia, London, where he lives with his wife, Chana, and children. Mendel was an editor at the Judaism Website—Chabad.org, and is also the author of the popular books Seeds of Wisdom, A Time to Heal, Positivity Bias, and People of the Word.
---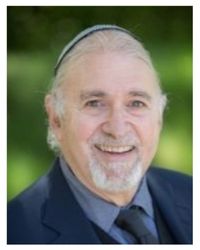 Rabbi Pinchas Giller was ordained at Yeshiva University and received his PhD from the Graduate Theological Union in Berkeley. His has written four scholarly works on Kabbalah and its central work, the Zohar. Rabbi Giller is on the faculty of the Ziegler Rabbinical School and is the head of the Jewish Studies department at the American Jewish University.
---