Event Details
Netflix's Jewish Matchmaking Series with Aleeza Ben Shalom
Tuesday at 12:00pm PDT
---
Get ready to immerse yourself in the world of modern Jewish dating culture with Netflix's Jewish Matchmaker Aleeza Ben Shalom! AJU's Alyssa Silva will be in conversation with Aleeza to provide a candid and insightful look into the experiences and traditions of Jewish singles from across the US and Israel seeking love and companionship in the contemporary era.  
Through a series of interviews, personal anecdotes, and expert insights, Jewish Matchmaking aims to highlight the challenges and opportunities that come with finding love in today's fast-paced and increasingly digital world. From the role of family and community in Jewish dating, to the impact of technology and social media on relationships, the series promises to offer a comprehensive and nuanced exploration of this fascinating topic. Watch the trailer HERE.
---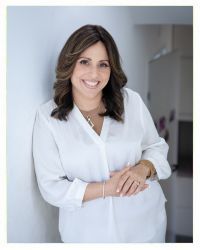 Aleeza Ben Shalom is a renowned matchmaker, dating coach, author, and soulmate clarity expert featured on the new Netflix series, Jewish Matchmaking. With over 15 years of experience, Aleeza has successfully led over 200 singles through the steps to engagement, regardless of age, affiliation, or life stage. Her impressive track record has earned her the title of "Jewish Dating Guru." Aleeza authored two books and founded Marriage Minded Mentor, connecting singles globally with skilled matchmakers and dating coaches. Her relationship advice has been featured across various media platforms. Aleeza has trained more than 300 dating coaches and matchmakers worldwide. She now resides with her family in Pardes Hanna, Israel, after realizing her lifelong dream of moving to Israel in March 2021.
---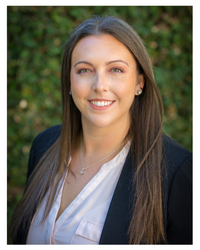 Alyssa Silva is the Programming Manager for the Office of Innovation at American Jewish University whose passion is to reimagine and implement what Jewish community looks like by bringing a unique perspective on what is engaging and inspiring Jewish communities today. Prior to arriving at AJU, she was the Assistant Executive Director of Houston Hillel, the Programming and Operations Associate at Maryland Hillel, and is a proud Moishe House DC alumni. Alyssa has a Master's Degree in Jewish Nonprofit Management from The Zelikow School, a BA in Religious Studies from The University of Arizona, and a certificate in Jewish Experiential Education from The Pardes Institute of Jewish Studies. 
---
Event Contact
Contact Name
Maven - Spirited by AJU