Event Details
Mayim Bialik: Being Jewish in Hollywood
Tuesday at 12:00pm PST
---
Join AJU for this special event, featuring actor, author, director, and Neuroscience PhD Mayim Bialik, in conversation with AJU's Chief Innovation Officer Rabbi Sherre Hirsch. Together they will explore how Mayim's Jewish journey has evolved over the years, her newest projects, and how she has responded the to most recent streams of antisemitism in the media.
---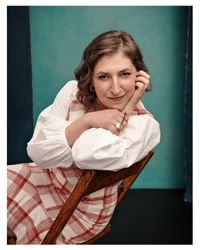 Mayim Bialik is an American actor, writer, and neuroscientist. Bialik began acting as a child and rose to fame when she starred in the sitcom Blossom in the 1990s. After the series ended, she pursued higher education, culminating with a PhD in Neuroscience. As an adult, Bialik became more religiously observant, eventually identifying as Modern Orthodox, something she would later write and speak about publicly. After completing her PhD, Bialik returned to acting. In 2010 she began playing the role of Amy Farrah-Fowler on the hit sitcom Big Bang Theory and in 2022, it was announced that she would officially be Jeopardy's new co-host. Bialik has written books and articles on childhood, parenting, food, and other subjects.
---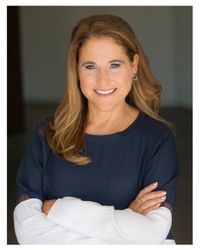 Rabbi Sherre Hirsch is the Chief Innovation Officer at American Jewish University. She made headlines as the first female rabbi at Sinai Temple, the largest Conservative congregation on the west coast. She served as Senior Rabbinic Scholar at Hillel International, where she created and developed Hillelwell, an initiative for Hillels worldwide to become the recognized address for preventative mental health. A thought leader and author on spirituality and religion, Rabbi Hirsch has appeared on the Today Show, ABC News, Extra, and PBS, among other outlets, and has been a contributor to Time.com, Oprah Magazine, the Jewish Journal, the Hollywood Journal, and more.
---