Event Details
Josh Flagg Talks Real Estate, Philanthropy and his Fabulous Grandmothers
12pm PDT
---
Josh Flagg, star of Million Dollar Listing Los Angles, along with his mother Cynthia Platt Flagg, honor the legacy of Marjorie Platt (z"l), their grandmother and mother respectively, who taught them all they need to know about how to cherish their Judaism, be real estate titans, style makers and extraordinary people.
---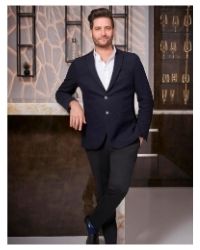 With over a decade's worth of high-end deals in the real estate industry, Josh Flagg has taken the Los Angeles real estate market by storm. Flagg, who has sold well over two billion dollars' worth of property, is amongst the top five real estate agents in Los Angeles. Flagg has represented the likes of many American billionaire families such as the Gettys and Debartolos. He has also sold homes to the likes of Adam Levine, Shonda Rhimes and Steve Aoki.
His record-selling achievements include the sale of style icon and Los Angeles socialite Betsy Bloomingdale's Holmby Hills estate for $40,000,000 as well as the two highest priced pieces of land in the 500 block of Beverly Hills history. He has sold several architectural homes of masters such as John Woolf, Hal Levitt and Ed Fickett. Josh is considered to be the leading salesperson of historical homes in the most famous city in the world... Beverly Hills. Flagg sits on the boards of several charities including Cedars-Sinai Medical Center, Temple of the Arts, The Los Angeles Jewish Home and is involved with Friends of the Israeli Defense Force and the Los Angeles Museum of the Holocaust where he has been honored twice.
Flagg also sits on the young trustees board of the Hearst Castle, Friends of the Virginia Robinson Gardens, Project Angel Food Los Angeles and has been honored by the Guardians for the Jewish Home as well as Gift of Life.
In his personal life, Flagg is officially off the market as he married his partner Bobby Boyd in September 2017. Together they run the Josh Flagg and Bobby Boyd Family Foundation. Josh's passions include art, travel, classic cars and interior design. He is noted as the largest collector of Billy Haines furniture quite possibly in the world.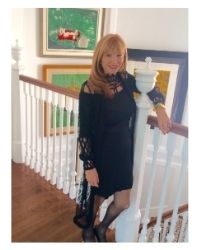 Cynthia Platt Flagg was born in Los Angeles, California in 1948. She is the daughter of Margie and Herman Platt and the great granddaughter of music executive and philanthropist Benjamin Platt. She received her degree from UC Berkeley in 1970 and then went to Loyola Law School; Class of 1981. She was an attorney in Century City at Greenberg, Bernhard, Weiss, Rosen and Fern from 1981 to 1985. Thereafter, she worked at Edith Flagg Inc as their in-house counsel until 2000. She is married to Michael Flagg and they have two children, Josh Flagg and Dana Glazer. She is the sister Nancy Platt Jacoby.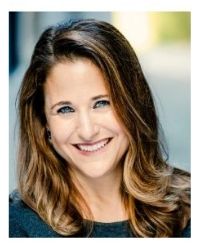 Rabbi Sherre Hirsch is the Chief Innovation Officer for American Jewish University. Rabbi Hirsch made headlines as the first female rabbi at Sinai Temple, the largest Conservative congregation on the west coast. She served as Senior Rabbinic Scholar at Hillel International, where she created and developed Hillelwell, an initiative for Hillels worldwide to become the recognized address for preventative mental health. A thought leader on spirituality and religion, Rabbi Hirsch has appeared on the Today Show, ABC News, Extra, and PBS, among other outlets, and has been a contributor to Time.com, Oprah Magazine, the Jewish Journal, the Hollywood Journal, and more. She is the author of "Thresholds, How to Live Fearlessly and Regret Free" (featured in "Hot Type" in Vanity Fair), and "We Plan, God Laughs, What to do When Life Hits You Over the Head" (recognized on Amazon's Top 100 List). Rabbi Hirsch was ordained by the Jewish Theological Seminary of America.
Event Contact
Contact Name
The Whizin Center for Continuing Education