Event Details
Jewish Values in the CIA: Acts of Loving Kindness
Wednesday at 12:00pm PDT
____________________________________________________________________________________________________________________
'Listen More, Speak Less, and Choose Kindness,' is the mantra that has propelled Darrell Blocker's career at the CIA and has supported him through his coming home to Judaism. Blocker's journey to becoming Yehudah Ben Avraham began 35 years ago during a Shabbat candle lighting with AEPi at The University of Georgia and culminated with his conversion to Judaism at American Jewish University through the Miller Introduction to Judaism program. Darrell shares his learnings from the CIA and his Jewish wisdom gained over the years in conversation with AJU's President, Dr. Jeffrey Herbst.
____________________________________________________________________________________________________________________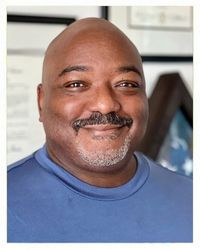 Darrell Blocker launched a 32-year career in U.S. intelligence, including 28 years in the Central Intelligence Agency. Upon retirement from the CIA in 2018, Darrell was awarded the Distinguished Career Intelligence Medal. Darrell currently works as Chief Operating Officer for MOSAIC, a strategic crisis management advisory firm, as a consultant in the entertainment industry, a foster youth advocate, and was on the Biden-Harris Administration's shortlist for consideration to serve as the Director of the CIA. He now lives in the greater Los Angeles area after a lifetime residing and working in foreign countries in Africa, Asia and Europe; including Italy, Okinawa, South Korea, Niger, Senegal, Morocco, Nigeria, Uganda, Pakistan, and Switzerland.
____________________________________________________________________________________________________________________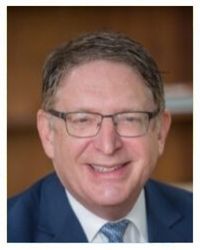 Dr. Jeffrey Herbst is the fourth president of American Jewish University.  At AJU, he has focused on promoting innovation in the university's academic programs.  He has also supported the growth of the Maas Center for Jewish Journeys, expansion of the B'Yachad/Together digital platform, and capital improvements on the Brandeis-Bardin Campus. Prior to joining AJU, Dr. Herbst was president and CEO of the Newseum and the Newseum Institute in Washington, DC. From 2010 to 2015, he was president of Colgate University, where among other accomplishments he is credited with helping the university complete its nearly half billion-dollar fundraising campaign, leading the development and initial implementation of a university-wide strategic plan, and increasing the diversity and academic caliber of its educational programming. Dr. Herbst earned his bachelor's degree, summa cum laude, from Princeton University, and a master's degree and doctorate in political science from Yale University. He is the author of the award-winning "States and Power in Africa" and, with several co-authors, the just-published "Making Africa Work."
____________________________________________________________________________________________________________________