Event Details
Frankly Feminist: Short Stories by Jewish Women from Lilith Magazine
Thursday at 12:00pm PST
---
Kick off Women's History Month with a riveting conversation about amplifying Jewish female voices! In Judaism, women's voices have not always been amplified. The same could be said for the general literary world as well. Frankly Feminist gives voice to all those silenced, and provides a platform for cultural, religious, and ideological diversity. Author Susan Weidman Schneider will be joined by New York Times Best Selling author Anita Diamant in conversation with Rabbi Sherre Hirsch about the connections and common threads found in the female Jewish experience, exposed through this collection of short stories. Buy the book Here.
---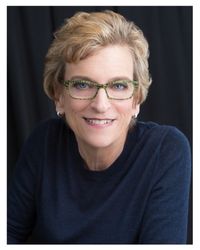 Anita Diamant is the author of thirteen books, most recently Period. End of Sentence. The New Chapter in the Fight for Menstrual Justice. Her first novel, New York Times bestseller, The Red Tent, has been published in more than 25 countries. Her other novels include The Boston Girl, Day after Night, The Last Days of Dogtown, and Good Harbor. Diamant is the author of six non-fiction guides to contemporary Jewish life and a collection of essays, Pitching my Tent. An award-winning journalist, her work has appeared in the Boston Globe Magazine, Real Simple, Parenting, Boston Magazine, Moment, and WBUR's online magazine, Cognoscenti. She lives in the Boston area and is the founding president of Mayyim Hayyim Living Waters Community Mikveh and Education Center.
---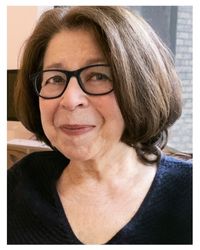 Susan Weidman Schneider is Lilith's editor-in-chief and CEO of the nonprofit Lilith Publications and was one of the magazine's found­ing mothers. She is the author of three acclaimed books, among them the ground­break­ing Jewish and Female: Choices and Changes in Our Lives Today (1984). Her writing in Lilith includes innovative reports on women's philanthropy, the Jewish stake in reproductive rights, and the persistent stereotyping of Jewish women. Among her recognitions: a Polakoff Lifetime Achievement Award in journalism, inclusion in Women's eNews "Leaders for the 21st Century," journalism prizes for individual articles in Lilith, and being named a National Council of Jewish Women "Woman Who Dared." She was born in Winnipeg, Canada, and lives in New York City.
---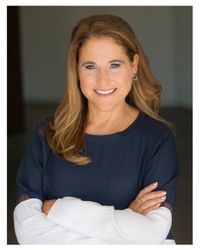 Rabbi Sherre Hirsch is the Chief Innovation Officer at American Jewish University. She made headlines as the first female rabbi at Sinai Temple, the largest Conservative congregation on the west coast. She served as Senior Rabbinic Scholar at Hillel International, where she created and developed Hillelwell, an initiative for Hillels worldwide to become the recognized address for preventative mental health. A thought leader and author on spirituality and religion, Rabbi Hirsch has appeared on the Today Show, ABC News, Extra, and PBS, among other outlets, and has been a contributor to Time.com, Oprah Magazine, the Jewish Journal, the Hollywood Journal, and more.
---