Event Details
Finding Hope After the Holocaust: Portraits of Resilience
Tuesday at 12:00pm PDT
---
Commemorate American Jewish Heritage month with B.A Van Sise, an award-winning twenty-year veteran photojournalist and AJU's Michael Berenbaum as they discuss the photographic chronicle of 90 Holocaust Survivors and their stories of resilience, hope, and achieving the American Dream. The survivors, many photographed with their family members, share lessons they have learned and pass on the wisdom that comes from building a life of one's choosing out of the wreckage of despair. Van Sise spent four years working with Holocaust museums and outreach organizations to compile these captivating images and textual vignettes. The result is an inspirational keepsake that readers will treasure. Completing the volume are essays by Dr. Mayim Bialik, Neil Gaiman, and Sabrina Orah Mark. 
---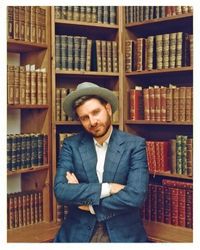 B.A. Van Sise is an author and photographic artist focused on the intersection between language and visual image. He is the author of two monographs: Children of Grass: A Portrait of American Poetry with Mary-Louise Parker and Invited to Life: Finding Hope After the Holocaust with Neil Gaiman, Mayim Bialik, and Sabrina Orah Mark. He was featured in solo exhibitions at the Center for Creative Photography, the Center for Jewish History and the Museum of Jewish Heritage, as well as in group exhibitions at the Peabody Essex Museum, the Museum of Photographic Arts, the Los Angeles Center of Photography and the Whitney Museum of American Art; a number of his portraits of American poets are in the permanent collection of the Smithsonian's National Portrait Gallery.
---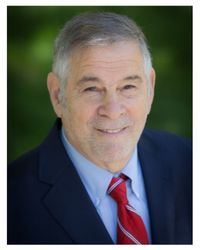 Michael Berenbaum is a Professor of Jewish Studies and Director of the Sigi Ziering Institute at the American Jewish University. He is a writer, a scholar and a creator of Museums. His work has been recognized by the Emmys and Academy Awards.
---
Event Contact
Contact Name
Maven - Spirited by AJU