Event Details
Fight or Die: 80th Anniversary of the Warsaw Ghetto Uprising
Tuesday at 12:00pm PDT
---
Join POLIN Museum of Polish Jewish History Senior Historian Zachary Mazur on a journey through history to explore various moments of mass violence, placing the Holocaust in the context of Eastern European social and political upheaval. During the Khmelnystsky Uprising (1648), Cossacks rose against their Polish masters, and in turn attacked and killed thousands of Jews. This represented the first cataclysm of East European Jewry in what became a long line of events culminating in the Holocaust. At the end of the lecture, we'll reflect on Russia's current war in Ukraine and how similar patterns of sectarian violence carry through into the present.
This program is delivered in partnership with American Jewish University, East Valley JCC & Center for Holocaust Education, St. Elizabeth University Center for Holocaust and Genocide Education, Nathan and Esther Pelz Holocaust Education Resource Center, Center for Jewish History, Rodgers Center for Holocaust Education, Generations of the Shoah International, Tarbut Sighet Foundation, and Holocaust Memorial Miami Beach.
---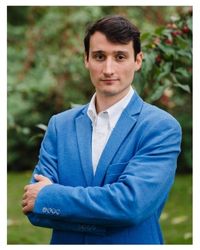 Zachary Mazur received his PhD at Yale University in 2019 and is currently a Senior Historian at the POLIN Museum of the History of Polish Jews in Warsaw. His research interests are in 20th century East Central Europe, national identity, law and economics. 
---
Event Contact
Contact Name
Maven - Spirited by AJU