Location
AJU's Familian Campus
15600 Mulholland Drive
Los Angeles, 90077 
Event Details
An Evening with Ambassador Michael Oren
Sunday at 5:00pm PDT
____________________________________________________________________________________________________________________
Before he became a New York Times bestselling author, Michael Oren was an academic and diplomatic Israeli American star: scholar, author, political figure, and Israeli ambassador to the United States. His passion for writing and his love for international affairs brought his nonfiction novels award winning accolades, but Oren's true passion lies in fiction writing, including his new novel, Swann's War.
Swann's War is set during WWII, but Oren does not take us onto the battlefields of Eastern Europe. Instead, we embark on a thrilling murder mystery set on a New England fishing island where the most unlikely team of islanders take the lead on solving the murder of an Italian prisoner of war.
In conversation with American Jewish University President Dr. Jeffrey Herbst, Ambassador Oren will discuss how writing is his therapeutic process and how sharing stories with the world brings him peace and purpose.
A copy of the page-turning, historical mystery novel, Swann's War is included in the cost of your ticket for this in-person event.
This program is powered by Sperber Jewish Community Library.
COVID COMPLIANCE: All visitors to the AJU campus will be asked to show proof of vaccination prior to being admitted to the venue.
____________________________________________________________________________________________________________________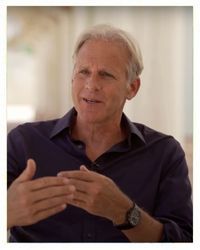 Former Israeli Ambassador to the United States, Michael Oren is the winner of both the Los Angeles Times History Book of the Year Award and the National Jewish Book Award (both for Six Days of War: June 1967 and The Making of the Modern Middle East), as well as a celebrated historian and diplomat. With Swann's War, Michael Oren returns to his first love, fiction writing, bringing his immense creativity, intelligence, imagination, historical perspective and expertise to this unique crime novel. He splits his time between Tel Aviv and Los Angeles, CA.
____________________________________________________________________________________________________________________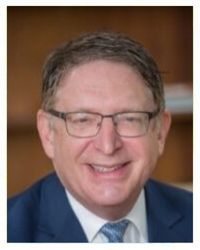 Dr. Jeffrey Herbst is the fourth president of American Jewish University.  At AJU, he has focused on promoting innovation in the university's academic programs.  He has also supported the growth of the Maas Center for Jewish Journeys, expansion of the B'Yachad/Together digital platform, and capital improvements on the Brandeis-Bardin Campus. Prior to joining AJU, Dr. Herbst was president and CEO of the Newseum and the Newseum Institute in Washington, DC. From 2010 to 2015, he was president of Colgate University, where among other accomplishments he is credited with helping the university complete its nearly half billion-dollar fundraising campaign, leading the development and initial implementation of a university-wide strategic plan, and increasing the diversity and academic caliber of its educational programming. Dr. Herbst earned his bachelor's degree, summa cum laude, from Princeton University, and a master's degree and doctorate in political science from Yale University. He is the author of the award-winning "States and Power in Africa" and, with several co-authors, the just-published "Making Africa Work."
____________________________________________________________________________________________________________________
Event Contact
Contact Name
Maven - Spirited by AJU