Event Details
Empathy Economics: Janet Yellen's Remarkable Rise to Power
Thursday at 12:00pm PDT
___________________________________________________________________________________________________________________
Judaic law commands that the poor are to be respected and protected and this aspect of protecting human dignity is well engrained in United States Secretary of the Treasury, Janet Yellen. Yellen is known for putting empathy in economics and committing herself to those less fortunate. In conversation with AJU's President Dr. Jeffrey Herbst, author Owen Ullman shares an intimate portrait of Yellen like we have never heard before Ullman allows us to glean two remarkable aspects of Yellen's Jewish approach to economics: first, her commitment to putting those on the bottom half of the economic ladder at the center of economic policy, and second, her ability to maintain humanity in the polarizing policy world of Washington, DC. Buy the awe-inspiring book HERE.  
___________________________________________________________________________________________________________________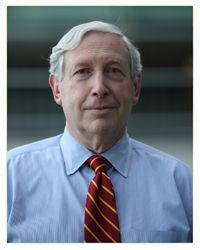 Owen Ullmann's five-decade career in journalism began as a reporter for the Elizabeth Daily Journal in Elizabeth, NJ, and he later worked for the Associated Press in Detroit and Washington. More recently, he has held senior management and editorial positions at USA Today, Businessweek magazine, and the Washington Bureau of Knight-Ridder Newspapers, covering economics, the White House, and the State Department. He won two awards from the White House Correspondents' Association for his coverage of the Reagan presidency. He currently serves as executive editor and Washington columnist for The International Economy magazine and is the author of a critically acclaimed biography of David Stockman, President Ronald Reagan's brilliant and brash budget director.
___________________________________________________________________________________________________________________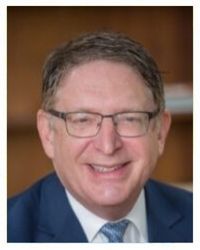 Dr. Jeffrey Herbst is the fourth president of American Jewish University.  At AJU, he has focused on promoting innovation in the university's academic programs.  He has also supported the growth of the Maas Center for Jewish Journeys, expansion of the B'Yachad/Together digital platform, and capital improvements on the Brandeis-Bardin Campus. Prior to joining AJU, Dr. Herbst was president and CEO of the Newseum and the Newseum Institute in Washington, DC. From 2010 to 2015, he was president of Colgate University, where among other accomplishments he is credited with helping the university complete its nearly half billion-dollar fundraising campaign, leading the development and initial implementation of a university-wide strategic plan, and increasing the diversity and academic caliber of its educational programming. Dr. Herbst earned his bachelor's degree, summa cum laude, from Princeton University, and a master's degree and doctorate in political science from Yale University. He is the author of the award-winning "States and Power in Africa" and, with several co-authors, the just-published "Making Africa Work."
___________________________________________________________________________________________________________________