Event Details
Elie Wiesel: Confronting the Silence
Thursday at 12:00pm PDT
---
As an orphaned survivor and witness to Auschwitz, Elie Wiesel (1928–2016) became a torchbearer for victims and survivors of the Holocaust at a time when the world preferred to forget. How did this frail, soft-spoken man from a small village in the Carpathians become such an influential presence on the world stage? Using Wiesel's writings and interviews with his family, close friends, scholars, and critics, Joseph Berger presents Wiesel as both revered Nobel laureate and man of complex psychological texture and contradictions. 
Joseph Berger and AJU's Michael Berenbaum will explore the entirety of Wiesel's life from his Hasidic childhood through his final years, including his postwar years as a teenage orphan in France, his transformation into a Parisian intellectual, his hungry years scraping together a living in America as a working journalist, and his emergence as a spokesperson for Holocaust survivors. Through this fully realized portrait, we see how this teenage survivor from a Hasidic family became the eloquent embodiment of Holocaust remembrance and of forceful opposition to indifference.
---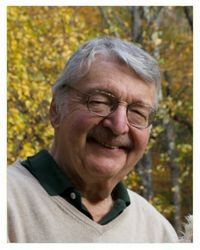 Joseph Berger was a New York Times award winning reporter, columnist, and editor for over 30 years, writing about education, religion, happenings in New York City, and chronicling many of the events in Israel and the Middle East. He retired from The Times in December 2014 and has been working on a biography of Elie Wiesel that will be published by Yale University Press in Spring 2023. Berger is the author of four books, including Displaced Persons which was chosen as a notable book of the year 2001 by The Times. Berger was born in 1945 in the Ural Mountains region of Russia, where his parents had fled to escape the Nazis. He and his parents and brother Joshua spent four years in refugee camps in Germany and immigrated to New York in 1950. He attended City College of New York and in 1967 received a master's degree from the Columbia University School of Journalism. He lives with his wife Brenda, a psychoanalyst, in Manhattan.
---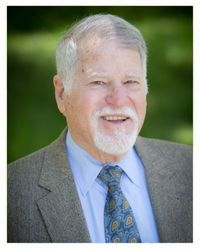 Jonathan Dobrer teaches Current Events at American Jewish University and has taught at the Graduate Theological Union in Berkeley. He is a graduate of USC and the Graduate Theological Union in Berkeley. He studied philosophy in Vienna and spent two years in the Peace Corps in Tunisia. Jonathan also specializes in Comparative Religion, specifically, how Christianity developed from Hebrew scriptures, stories and archetypes; and how Islam grew from both Judaism and primitive Christianity.
---
Event Contact
Contact Name
Maven - Spirited by AJU