Event Details
The American Way: Nazi Escape, Superman, and Marilyn Monroe
Thursday at 12:00pm PDT
---
Celebrate Jewish American Heritage Month with AJU and the authors of The American Way! Family lore had it that late one night in Midtown Manhattan in 1954, Bonnie Siegler's grandfather crossed paths with Marilyn Monroe – her white dress flying up around her as she filmed a scene for The Seven Year Itch. Jules Schulback had his home movie camera with him, capturing what would become the only surviving footage of that legendary night. Bonnie wasn't sure she quite believed her grandfather's story... until while cleaning out his apartment, she found the film reel. The discovery would prompt her to investigate all of her grandfather's seemingly tall tales—and lead her in pursuit of a remarkable piece of forgotten history bridging old Hollywood, the birth of the comic book, and the Holocaust. The American Way is a vivacious story of two very different men both striving to make their way in New York. Join Authors Helene Stapinksi and Bonnie Siegler in conversation with AJU's Jonathan Dobrer as we take a trip down memory lane and discover a tale of hope and reinvention.
---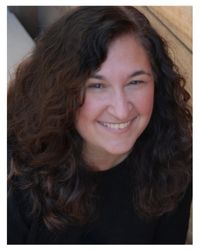 Helene Stapinski is the nationally bestselling author of three memoirs: Five-Finger Discount, Murder in Matera, and Baby Plays Around. She writes regularly for The New York Times; her work has also appeared in The Washington Post, New York, Travel & Leisure, and dozens of other publications. She teaches at New York University and lives in Brooklyn.
---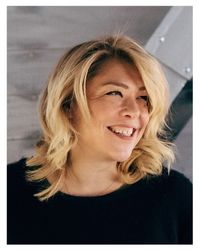 Bonnie Siegler is the founder and creative director of award-winning, multi-disciplinary graphic design studio Eight and a Half. The author of Dear Client, a guide for people who work with creatives, and Signs of Resistance, a history of protest in America, she taught design in the graduate schools of Yale University and the School of Visual Arts for many years. She lives in Connecticut.
---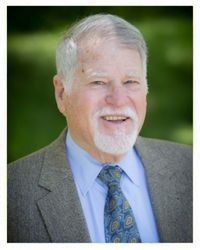 Jonathan Dobrer teaches Current Events at American Jewish University and has taught at the Graduate Theological Union in Berkeley. He is a graduate of USC and the Graduate Theological Union in Berkeley. He studied philosophy in Vienna and spent two years in the Peace Corps in Tunisia. Jonathan also specializes in Comparative Religion, specifically, how Christianity developed from Hebrew scriptures, stories and archetypes; and how Islam grew from both Judaism and primitive Christianity.
---