Event Details
AJU Scholar Symposium: Series
Tuesdays, 2pm-3:30pm PDT
---
Join the first ever AJU Scholars Symposium, dedicated to analyzing the changing nature of Jewish life before, during and after the global pandemic. Each week, you are invited to join this intimate, unparalleled intellectual exploration as an active participant, where you will observe, discuss, review, and share feedback on the materials presented by AJU scholars and their guests.
Each week, Prof. Michael Berenbaum will moderate a session by different scholars, who will present papers on a diverse set of topics - from the future of synagogues, to medical ethics, to changes in education. Each session provides a unique opportunity to engage with and learn from distinguished thought leaders, scholars, and rabbis, who will converse with colleagues – and you!
Spaces to each session are extremely limited to give ample opportunity for discussion, so we encourage you to enroll today to participate in this premiere opportunity.
---
ALL SALES FINAL. NO REFUNDS OR EXCHANGES.
---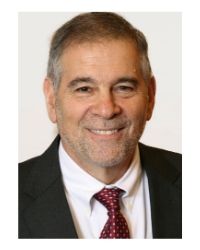 Prof. Michael Berenbaum is a Professor of Jewish Studies and Director of the Sigi Ziering Institute at the American Jewish University. He is a writer, a scholar and a creator of Museums. His work has been recognized by the Emmys and Academy Awards.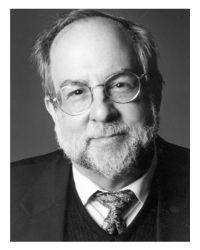 Rabbi Ed Feinstein is senior rabbi of Valley Beth Shalom in Encino, California. He serves on the faculty of the Ziegler Rabbinical School of Rabbinic Studies at AJU since 1990 and is an instructor for the Wexner Heritage Program, lecturing widely across the US. In 1982, Rabbi Feinstein became the founding director of the Solomon Schechter Academy of Dallas, Texas, building the school's enrollment from 40 to over 500 in eight years, and winning national recognition as center of educational excellence. In 1990, he became executive director of Camp Ramah in California, the largest Jewish camp and conference center in the western US. He is also a board member of the Jewish Federation of Greater Los Angeles, the school board of Milken Community High School and an active member of AIPAC. A survivor of two bouts of colon cancer, he speaks frequently to cancer support groups all over Southern California.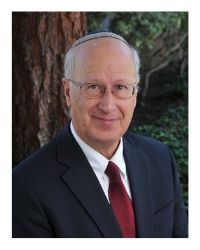 For the past 50 years, Dr. Bruce Powell has dedicated his professional life to Jewish education. He has helped found and lead three Jewish high schools in Los Angeles, including Yeshiva University of Los Angeles High School, Milken Community High School, and most recently de Toledo High School. He has consulted on the founding of 23 more Jewish high schools throughout North America. In addition, he has provided consulting services to over 60 Jewish day schools through his work as President of Jewish School Management (JSM).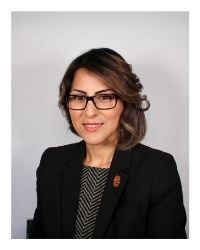 Danielle Sassman is AJU's Senior Director of Assessment, Institutional Research, and Registrar Services. She leads in the development, implementation, and monitoring of academic-wide assessment and evaluation, and academic institutional data across the University for institutional effectiveness, assessment, accreditation, and regulatory mandates. She also oversees all aspects of the Office of Registrar Services. Danielle is currently a doctoral candidate at the University of Southern California in pursuit of the Doctorate of Education (Ed.D) in Organizational Change and Leadership and has recently been named a recipient of this year's Top 100 Visionaries in Education by the Global Forum for Education and Learning (GFEL).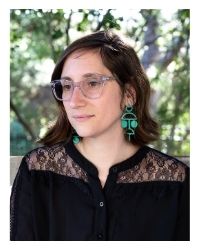 Dr. Rotem Rozental is Chief Curator and Senior Director of Arts and Culture at American Jewish University. Israeli photo-historian, scholar, consultant, lecturer and mother (not necessarily in that order!), her writings appeared in Artforum.com, Tablet, Philosophy of Photography, Tohu Magazine, and Alaxon, among other outlets. Rotem's work has been recognized and supported by various organizations, including Artis, Independent Curators International (ICI) and The Center for Jewish History.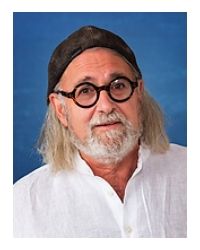 Rabbi Pinchas Giller was ordained at Yeshiva University and received his doctorate at the Graduate Theological Union, Berkeley. Rabbi Giller has written four books on Kabbalah and the Zohar. He is Professor of Jewish Thought and chairman of the Jewish Studies department of the American Jewish University, Los Angeles.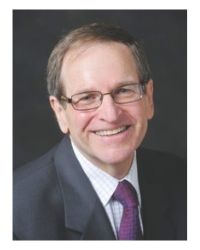 Dr. Ron Wolfson is the Fingerhut Professor of Education at American Jewish University. He is the author of numerous books including: "Relational Judaism: Using the Power of Relationships to Transform the Jewish Community" and co-author of "The Relational Judaism Handbook: How to Create a Relational Engagement Campaign to Build and Deepen Relationships in Your Community".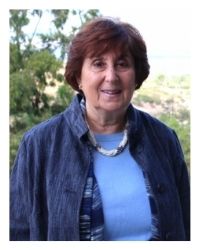 Prof. Sue Kapitanoff, Ph.D. is Chair of the Department of Behavioral Sciences and has been at AJU since 1992.
Dr. Kapitanoff has worked closely with students on the Prejudice Awareness Summit, an event originated by Jewish Women's International and that the university has hosted for thirteen consecutive years.  The Summit brings to the campus hundreds of Los Angeles Unified School District Middle School students for a daylong session on fostering tolerance among youth of various ethnic backgrounds.
Dr. Kapitanoff created the curriculum for the Sid B. Levine Service Learning Program, a four-year undergraduate requirement that instills in students the importance of giving back to the community through coursework as well as hands-on-field projects. 
She also serves on the board of the Valley Women's Center, an outpatient alcohol and drug program.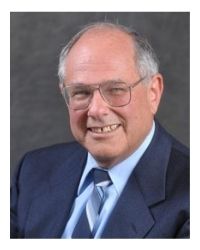 Rabbi Dr. Elliot Dorff is a past President of the Academy for Judaic, Christian, and Islamic Studies (2015 – 2017) and a prominent interfaith leader in the Jewish community. Dr. Dorff is the Rector and Distinguished Professor of Philosophy at American Jewish University where he has been directing the rabbinical and Masters programs since 1971. He was ordained to the Rabbinate by the Jewish Theological Seminary of America and earned his Ph.D. in philosophy from Columbia University. He also serves as the Chair of the Conservative Movement's Committee on Jewish Law and Standards. In addition, Dr. Dorff has served on many boards and commissions related to medical ethics, including the Ethics committee at UCLA Medical Center, the Ethics Advisory Committee for the State of California on stem cell research, and the broader Social Impacts Committee for the Smithsonian Museum of Natural Science. Dr. Dorff has published over 200 articles on Jewish thought, law, and ethics, as well as 14 books another 14 that he edited or co-edited.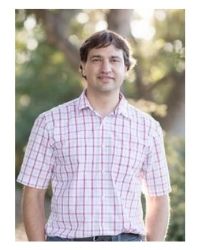 Dr. Robbie Totten, PhD, is the Interim Chief Academic Officer and an Associate Professor of Politics and Global Studies at American Jewish University (AJU). He previously was a Visiting International Relations Assistant Professor at UCSB and Political Science Lecturer at UCLA. He writes on national security, foreign relations, U.S. immigration policy, and the American Founding, and his over ten academic publications have appeared in journals such as the Georgetown Immigration Law Journal, Diplomatic History, and Defense & Security Analysis. He feels privileged to have coached AJU's undergraduate Model United Nations team.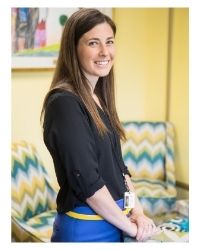 Dr. Erica Rothblum has served as the Head of School at Pressman Academy since July 2014. Before coming to Pressman, Dr. Rothblum worked as the Head of School at Beth Hillel Day School. She began her career with Teach for America, teaching for three years in Compton, California and taught at both public district schools and charter schools, as well as in the university setting, before entering Jewish education. Dr. Rothblum holds a BA from Barnard College, a Masters in Teaching from Loyola Marymount University,  an Ed.D. in Educational Leadership from UCLA and is a Wexner Field Fellow.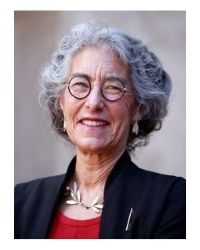 A  leader in the field of religious studies with particular scholarly interest in bioethics and Jewish studies, Prof. Laurie Zoloth's research explores religion and ethics, drawing from sources ranging from Biblical and Talmudic texts to postmodern Jewish philosophy, including the writings of Emmanuel Levinas. Her scholarship spans the ethics of genetic engineering, stem cell research, synthetic biology, social justice in health care, and how science and medicine are taught. She also researches the practices of interreligious dialogue, exploring how religion plays a role in public discussion and policy. 
Zoloth is author of Health Care and the Ethics of Encounter: A Jewish Discussion of Social Justice and co-editor of five books, including Notes from a Narrow Ridge: Religion and Bioethics and Jews and Genes: The Genetic Future in Contemporary Jewish Thought.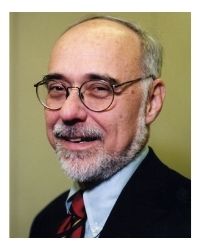 Prof. Gilbert N. Kahn is a professor of Political Science at Kean University in Union, New Jersey. His academic interests concentrate on U.S. decision-making in foreign policy in the Middle East. Recently, Dr. Kahn also has addressed issues including how the Holocaust influences decision-making and decision-makers, as well as responses to contemporary anti-Semitism.
Dr. Kahn's research has appeared in scholarly and journalistic publications. His most recent papers and publications include participating in in the Global Forum on Antisemitism held in Jerusalem, Israel and at a Summer Seminar held at Oxford University on global anti-Semitism.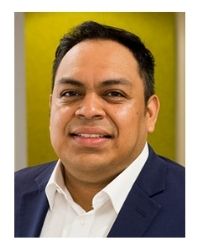 Gustavo Herrera was appointed as Arts for LA's Executive Director in December 2018.   
Most recently, Gustavo served as the Western Regional Director for Young Invincibles (YI), where he set strategic direction and advanced YI's policy priorities on health care, higher education, jobs, and civic engagement for the region. Prior to his policy advocacy role, Gustavo was the Chief Operating Officer (COO) of LA Plaza de Cultura y Artes (LAPCA), overseeing the day-to-day operation of a county museum, including the oversight of a master plan committee responsible for developing three acres of additional museum campus. 
Gustavo holds a Master of Business Administration (MBA) degree from American Jewish University and a dual Bachelor of Arts in Global Studies with an emphasis in socio-politics and economics and Art History from the University of California Santa Barbara. Gustavo serves on the Board of Directors of California Forward, Mt. San Antonio College Foundation and Californians for the Arts. He is an Advisory Board Member for the California Physician's Alliance and the American Jewish University MBA program.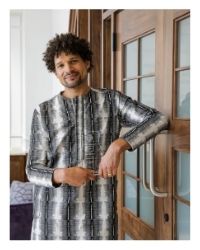 Adam W. McKinney is the Co-Founder and Co-Director of DNAWORKS, an arts and service organization committed to healing through the arts and dialogue. In 2019, DNAWORKS co-convened the "1012 Leadership Coalition" to acquire and transform Fort Worth, TX's former KKK Klavern No. 101 Auditorium into the Fred Rouse Center and Museum for Arts and Community Healing. McKinney danced professionally with Alvin Ailey American Dance Theater, Béjart Ballet Lausanne, Alonzo King LINES Ballet, Cedar Lake Contemporary Ballet, and Milwaukee Ballet Company. He served as a U.S. Embassy Culture Connect Envoy to South Africa through the U.S. State Department and was named one of the most influential African Americans in Milwaukee, WI by St. Vincent DePaul. He holds a B.F.A. in Dance Performance (Butler University) and an M.A. in Dance Studies with concentrations in Race and Trauma theories (NYU-Gallatin). McKinney is an Assistant Professor of Dance at Texas Christian University in Fort Worth.
Event Contact
Contact Name
The Whizin Center for Continuing Education