Event Details
Womens' Rabbinic Panel, with Rabbi Cheryl Peretz, Rabbi Debra Newman Kamin, and Rabbi Tova Leibovic-Douglas
9am PDT
---
Three powerhouse rabbis - three generations - all women who have each pioneered in their own right join in conversation how the tradition teaches that social distancing and isolation can bring us the greatest spiritual gifts. Join Debra Newman Kamin, who was the first sole woman rabbi of a Conservative congregation in the country, and Tova Leibovic-Douglas, a native Angelino and a graduate of both JTS and AJU. Moderated by Cheryl Peretz, Associate Dean of the Ziegler School of Rabbinic Studies, who holds an MBA in Marketing Management, as they discuss how times change is the one constant of life.
---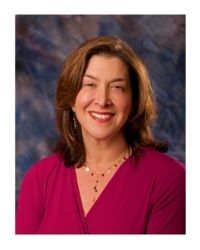 Rabbi Debra Newman Kamin came to Am Yisrael in 1990. In 1994 she became the Congregation's sole Rabbi. At that time Am Yisrael became the first congregation in the Chicago metropolitan area to be headed by a woman, and for many years was the largest Conservative congregation in the country to have that distinction. Rabbi Newman Kamin provides keen intellectual and spiritual guidance to the congregation. She is the immediate past President of the Rabbinical Assembly, the international membership Organization of Conservative Rabbis. Rabbi Newman Kamin also serves on the Chancellor's Cabinet of the Jewish Theological Seminary, the seminary that trains and ordains Conservative rabbis. She is a Hartman Fellow. Rabbi Newman Kamin is the 2005 recipient of the Jewish Theological Seminary's Rabbi Simon Greenberg Rabbinic Achievement Award. Rabbi Newman Kamin is married and the mother of three adult children.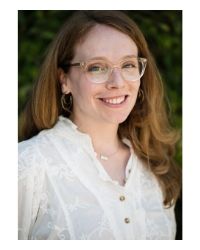 Tova Leibovic-Douglas is a Rabbi, educator, spiritual counselor and consultant based in Los Angeles. She has created, developed, and implemented programs for communities around Los Angeles including: Community Mikveh at American Jewish University, Beit T'shuvah, Ikar, Miller Introduction to Judaism Program, Sinai Temple, Camp Ramah and Valley Beth Shalom. She received her BA in Jewish Women's Studies from the Jewish Theological Seminary and a BA in Art History from Columbia University. Tova is also an Education Specialist and worked as a Resource Specialist in the Rio School District in Oxnard before attending Ziegler School of Rabbinic Studies where she earned her MA and ordination in 2018. She is a current fellow in the Power 2020 Fellowship with M2 The Institute for Experiential Education and The Shalom Hartman Institute. Tova and her husband, Austin, are proud parents of Eve Meora and Nora Zahava who are teaching them the art of living in the moment.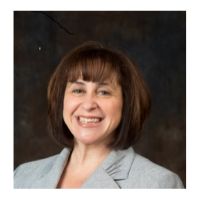 Rabbi Cheryl Peretz, is the Associate Dean of the Ziegler School of Rabbinic Studies, where she also received her ordination. She also holds her MBA in Marketing Management from Baruch College, and helps bring those skills and expertise into the operational practices of rabbis and congregations throughout North America.
Event Contact
Contact Name
The Whizin Center for Continuing Education