Event Details
Why Do Jews Do That? 30 Questions Your Rabbi Never Answered
12pm PDT
---
Abraham Joshua Heschel taught that the most essential task of a Jew is to "seek the questions" rather than the answers. Join two, young rabbinic innovators: Rav Avram Mlotek, co-founder of BASE - a new movement, now spread across nine cities, to welcome young adults into Jewish life through open homes and open hearts, and AJU's Vice President for Jewish Engagement, Rabbi Adam Greenwald, for a conversation between friends about asking and answering big Jewish questions.
---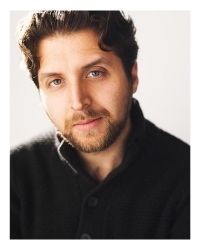 Avram Mlotek is a rabbi, cantor, writer and actor. In 2015, he co-founded Base Hillel, a new model for Jewish practice that reaches out to unaffiliated young adults, now operating in nine cities, and works as rabbi for its Manhattan location. He serves as Director of Spiritual Life for the international Base program as well as Rabbi-in-Residence at the Marlene Meyerson JCC Manhattan. His writing has appeared in The New York Times, The Los Angeles Times, The New York Daily News, The Forward, Tablet, The Jerusalem Post, Haaretz and elsewhere. The New York Jewish Week has called him a "leading innovator in Jewish life today" and in May 2016, Mlotek was listed as one of America's "Most Inspiring Rabbis" by The Forward. A grandchild of Holocaust refugees and native Yiddish speaker, his most recent book Why Jews Do That or 30 Questions Your Rabbi Never Answered is available for purchase. avrammlotek.com. Instagram: @avrammlotek. Twitter: @RabbiAvMlotek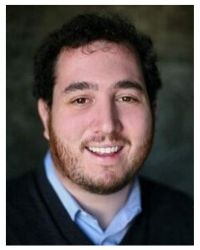 Rabbi Adam Greenwald is Vice President for Jewish Engament at American Jewish University, where he directs the Maas Center for Jewish Journeys. He also serves as Lecturer in Rabbinics at the Ziegler School of Rabbinic Studies. In 2016, Rabbi Greenwald received the Covenant Foundation's Pomegranate Prize in Jewish Education.
Event Contact
Contact Name
The Whizin Center for Continuing Education