Event Details
Where is Judaism Headed? 
10am PST
---
We encourage everyone to watch the presentation live. It will not be available to view as a recording as we are currently working behind the scenes to improve the user experience.
---
Have you run out of Jewish compelling topics at your shabbat table? Have no fear.
Co-editors and scholars Dr. Yehuda Kurtzer and Dr. Claire E. Sufrin have compiled a plethora of Jewish ideas that have emerged in the 20th and 21st century in The New Jewish Canon that will stimulate debate and discussion for every generation.
This is for everyone who wants to understand and make sense of the changing tapestry of Jewish life today and in the future.
To purchase the book, please click here and use code NEWJEWISHCANON for a 30% discount.
---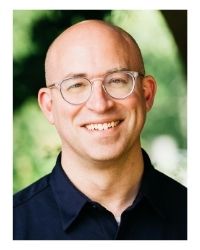 Dr. Yehuda Kurtzer is the President of the Shalom Hartman Institute of North America. Yehuda is a leading thinker and author on the meaning of Israel to American Jews, on Jewish history and Jewish memory, and on questions of leadership and change in American Jewish life. He is the author of Shuva: The Future of the Jewish Past, which offers new thinking to contemporary Jews on navigating the tensions between history and memory; and the co-editor of The New Jewish Canon, a collection of the most significant Jewish ideas and debates of the past two generations. He is also the host of Hartman's Identity/Crisis podcast which can be found at identitycrisispod.com.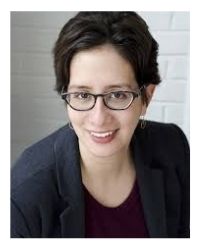 Dr. Claire Sufrin is a scholar of religion specializing in modern Jewish thought and theology. Her research and teaching focus on German-Jewish thinkers such as Martin Buber, post-Holocaust theology, biblical interpretation, the intersection of religion and literature, and gender and religion. She is the co-editor of The New Jewish Canon: 1980-2015 Ideas and Debates.
Dr. Sufrin is Associate Professor of Instruction and Assistant Director of Jewish Studies in the Crown Family Center for Jewish and Israel Studies at Northwestern University in Evanston, Illinois. She has taught previously at Stanford University, the University of Illinois at Chicago (UIC), the University of Notre Dame, and Northeastern University in Boston. She also teaches regularly for the Alumnae of Northwestern University Continuing Education Program and as a scholar-in-residence at synagogues and other institutions.
Dr. Sufrin holds a BA in Religious Studies from Yale University and a PhD in Religious Studies from Stanford University. She lives with her husband Michael Simon and their two sons in Evanston, Illinois.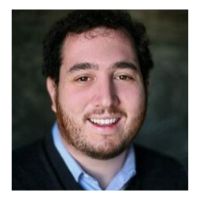 Rabbi Adam Greenwald is the Director of the Miller Introduction to Judaism Program at American Jewish University, the largest learning program for those exploring conversion to Judaism in North America. He also serves as Lecturer in Rabbinics at the Ziegler School of Rabbinic Studies. In 2016, Rabbi Greenwald received the Covenant Foundation's Pomegranate Prize in Jewish Education.
Event Contact
Contact Name
The Whizin Center for Continuing Education