Event Details
Using Jewish Wisdom to Guide Healthy Sexual Intimacy
10am PST
---
We are surrounded by sex. Sex fills our media, the stories in the news, the lyrics of our popular music, the content of our entertainment. It is all out in the open. But is this good for us? Good for our children?
Dr. David Ribner, founder and director of the Sex Therapy Training Program at Bar-Ilan University will discuss what is "good sex." How do the traditions of Jewish wisdom guide us toward healthy, ethical, even holy sex?
Dr. Ribner will be interviewed by Rabbi Ed Feinstein of Valley Beth Shalom.
---
We encourage everyone to watch the presentation live. It will not be available to view as we are currently working behind the scenes to improve the user experience.
---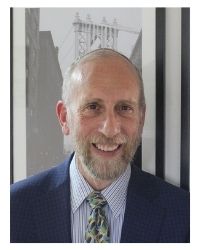 Dr. David S. Ribner earned his BA, Smicha (Rabbinic Ordination), MS (history) and MSW degree from Yeshiva University and his doctorate from Columbia University. He is the founder and chairman of the Sex Therapy Training Program, School of Social Work, Bar-Ilan University, Israel and is certified as a sex therapist and supervisor in Israel and the U.S. He is in private practice as a sex and marital therapist in Jerusalem, has authored some 40 articles and book chapters and writes and lectures extensively on cultural sensitivity and sexuality. He is also the co-author of Et Le'ehov (A Time to Love): The Newlywed's Guide to Physical Intimacy and (with Talli Rosenbaum) of Ani L'Dodi, I Am for My Beloved: A Guide to Enhanced Intimacy for Married Couples.
Dr. Ribner is an Associate Editor of the journal Sexual and Relationship Therapy and is a member of the American Association of Sex Educators, Counselors and Therapists; the Israel Society for Sex Therapy; and the International Academy for Sex Research.
His Facebook page is Kosher Sensuality.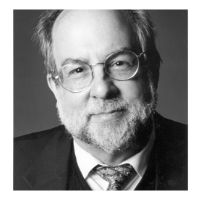 Rabbi Ed Feinstein is senior rabbi of Valley Beth Shalom in Encino, California. He has served on the faculty of the Ziegler Rabbinical School of Rabbinic Studies at American Jewish University since 1990 and is an instructor for the Wexner Heritage Program, lecturing widely across the United States. In 1982, Rabbi Feinstein became the founding director of the Solomon Schechter Academy of Dallas, Texas, building the school's enrollment from 40 to over 500 in eight years, and winning national recognition as center of educational excellence. In 1990, he assumed the position of executive director of Camp Ramah in California, the largest Jewish camp and conference center in the western United States. He came to Valley Beth Shalom in 1993 at the invitation of the renowned Rabbi Harold Schulweis, whom he succeeded as the congregation's senior rabbi in 2005. Rabbi Feinstein is a member of the board of the Jewish Federation of Greater Los Angeles, a member of the school board of Milken Community High School and an active member of AIPAC. A survivor of two bouts of colon cancer, he speaks frequently to cancer support groups all over Southern California.
Event Contact
Contact Name
The Whizin Center for Continuing Education