Event Details
Two Emerging Persian Voices Talk Honestly About Divisions and Unity
12pm PDT
---
The Iranian Jewish community is evolving culturally and defining their own activism. This young community, which began its roots in the late 70's following the Islamic Revolution of Iran, continues to be informed by their distinct Iranian heritage, with a fast traveling and impactful trajectory.
Join two distinguished women - Iranian-American thinkers and activists - Dr. Saba Soomekh and Liana Kadisha, in conversation with Rabbi Sherre Hirsch, about the intersection of their Iranian, American, and Jewish identities as they discuss their collective pasts, the present and the future for their community.
---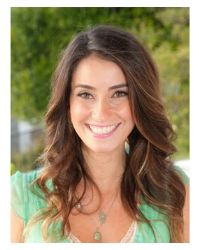 Dr. Saba Soomekh is the Associate Director at AJC-LA and a lecturer at The Academy for Jewish Religion-CA, where she teaches Religious Studies and Middle Eastern History courses. She received her BA in Religious Studies from the University of California, Berkeley, her Masters in Theological Studies from Harvard Divinity School, and her Ph.D. in Religious Studies from the University of California, Santa Barbara.
Dr. Soomekh teaches and writes extensively on World Religions, Women and Religion, intersectionality and its impact on the Jewish community, and the geo-politics of the Middle East. In the summer of 2019, Dr. Soomekh was a Scholar-in-Residence at Oxford University with the Institute for the Study of Global Antisemitism and Policy. Professor Soomekh is the editor of the book Sephardi and Mizrahi Jews in America (Purdue University Press, 2016) and the author of the book From the Shahs to Los Angeles: Three Generations of Iranian Jewish Women between Religion and Culture (SUNY Press, 2012). Her book was awarded the Gold Medal in the 2013 Independent Publisher Book Award in the Religion category. She was the Exhibition Coordinator of the exhibition at the Fowler Museum at UCLA entitled: Light and Shadows: The Story of Iranian Jews and a consultant and participant for PBS' documentary "Iranian Americans," which aired on PBS in 2012. Dr. Soomekh is involved in numerous interfaith and intercultural projects and she is a consultant for numerous schools in Los Angeles focusing on creating honest dialogue about cultural issues.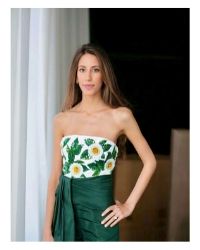 Liana Kadisha Cohn is an entrepreneur and investor with a focus on technology start ups. Liana has co-founded two companies: Switch and Paymaxs. Her current role is President and Director of Switch, a subscription jewelry rental company. During her time at Paymaxs, an international game development company, Liana was Chief Product Officer. Over the past few years, Liana has maintained an active role at Omninet Capital as an investor and has been a board member for several institutions including the American Jewish University. She previously worked as an EMT for Magen David Adom in Israel. Liana has a B.S. in Symbolic Systems from Stanford University, where she focused on Computer Science and Neuroscience. She has also been passionate about studying languages and speaks five: English, Spanish, Hebrew, Farsi, and Mandarin.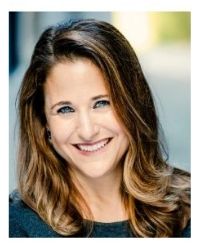 Rabbi Sherre Hirsch is the Chief Innovation Officer for American Jewish University. Rabbi Hirsch made headlines as the first female rabbi at Sinai Temple, the largest Conservative congregation on the west coast. She served as Senior Rabbinic Scholar at Hillel International, where she created and developed Hillelwell, an initiative for Hillels worldwide to become the recognized address for preventative mental health. A thought leader on spirituality and religion, Rabbi Hirsch has appeared on the Today Show, ABC News, Extra, and PBS, among other outlets, and has been a contributor to Time.com, Oprah Magazine, the Jewish Journal, the Hollywood Journal, and more. She is the author of "Thresholds, How to Live Fearlessly and Regret Free" (featured in "Hot Type" in Vanity Fair), and "We Plan, God Laughs, What to do When Life Hits You Over the Head" (recognized on Amazon's Top 100 List). Rabbi Hirsch was ordained by the Jewish Theological Seminary of America.
Event Contact
Contact Name
The Whizin Center for Continuing Education