Event Details
The Messy Middle: Challenges Women Face in Rising to Leadership
11am PDT
---
Every time 100 men are promoted and hired to manager, only 72 women are promoted and hired. Join women's advocate Shelley Zalis and Rabbi Sherre Hirsch, two women that carved a unique entrepreneurial path, as they explore the difficulties women face as they seek to advance up the corporate ladder, and how this current moment complicates things further.
---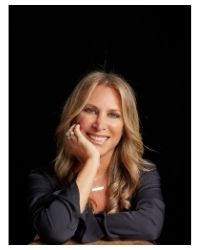 Shelley Zalis is an internationally renowned thought leader for advancing equality in the workplace and is the CEO of The Female Quotient. As the first female chief executive ranked in the research industry's top 25, she changed the game, helped elevate feminine values in the workplace and has devoted herself to becoming a mentor and role model to women and leaders in her industry. Today, through The Female Quotient, Zalis is advancing gender equality across industries and career levels. A firm believer in giving back with generosity, her legacy is to tap into the power of collaboration to transform workplace culture so that all people feel like they belong.
Zalis authors a Forbes column that provides advice for women in the "messy middle," middle management, who are looking to rise up into leadership positions. She is co-founder of #SeeHer, a movement led by the Association of National Advertisers (ANA) to increase the accurate portrayal of women and girls in advertising and media. She is on the board of directors for MAKERS.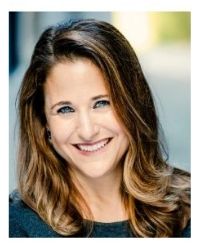 Rabbi Sherre Hirsch is the Chief Innovation Officer for American Jewish University. Rabbi Hirsch made headlines as the first female rabbi at Sinai Temple, the largest Conservative congregation on the west coast. She served as Senior Rabbinic Scholar at Hillel International, where she created and developed Hillelwell, an initiative for Hillels worldwide to become the recognized address for preventative mental health. A thought leader on spirituality and religion, Rabbi Hirsch has appeared on the Today Show, ABC News, Extra, and PBS, among other outlets, and has been a contributor to Time.com, Oprah Magazine, the Jewish Journal, the Hollywood Journal, and more. She is the author of "Thresholds, How to Live Fearlessly and Regret Free" (featured in "Hot Type" in Vanity Fair), and "We Plan, God Laughs, What to do When Life Hits You Over the Head" (recognized on Amazon's Top 100 List). Rabbi Hirsch was ordained by the Jewish Theological Seminary of America.
Event Contact
Contact Name
The Whizin Center for Continuing Education