Event Details
The Future of Theater & Community: A Conversation with Diana Wyenn
12pm PST
---
Artistic and theater director Diana Wyenn had to pivot. The pandemic closed down theatres and she had to pause several productions, including her own one-person show Blood/Sugar. Her diabetes also forced her to stay in. But she did not despair. Instead, she's created a myriad of innovative live and on-demand online artistic experiences and performances.
Join her in conversation with Rotem Rozental to discover not only how to pivot, but to turn your challenges into creative opportunities for the wider community.
---
We encourage everyone to watch the presentation live. It will not be available to view as we are currently working behind the scenes to improve the user experience.
---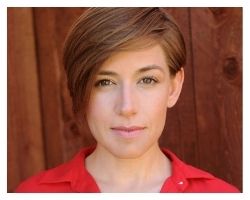 Diana Wyenn is a Los Angeles-based director, choreographer, dramaturg, and curator of contemporary performance, who—whether working on large spectaculars or more intimate performances—consistently challenges and inspires audiences to see beyond the usual. As a director and choreographer, Diana has collaborated on projects with The Walt Disney Company, Lincoln Center, the LA Philharmonic, Center Theater Group, LACMA, REDCAT, SummerStage, American Jewish University, Grand Performances, CAP UCLA, Ford Theatres, Chalk Repertory Theatre, and Ghost Road Ensemble, among others.
In addition to her freelance work, Diana is the co-founder of Plain Wood Productions with her husband LABAN, a former pro-skateboarder turned music video director. Together, they direct and produce music videos, short films, and live performances. She is also a member of Vice President Al Gore's Climate Reality Leadership Corps Climate Reality Leader, and serves as Artistic Director of TIOH Arts & Culture at Temple Israel of Hollywood, where she curates contemporary performance reflecting progressive Jewish values.
Recently, Diana jumped back on stage to create and perform Blood/Sugar, an autobiographical solo performance illuminating and embodying the global diabetes epidemic. Currently touring, the production has been presented by REDCAT, Highways Performance Space, and New York University, and won Outstanding Performance of a Solo Performance and Outstanding Playwright of a Solo Performance at the 2018 Planet Connections Theatre Festivity, as well as The Planet Activist Award for its informative talkbacks with local diabetes educators after every performance. She was a semi-finalist for Center Theatre Group's 2020 Sherwood Award and her work has been supported by the California Arts Council, National Arts and Disability Center, LADAD Space, and the Woman's Building, as well as featured in American Theatre Magazine, Howlround, the Daily Beast, LA Times, Fast Company, and on NPR.
Diana received her BFA in Drama from NYU and is a proud associate member of the Stage Directors and Choreographers Society.
---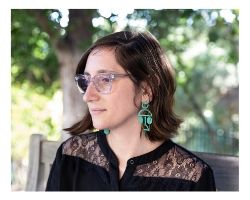 Dr. Rotem Rozental is Chief Curator and Senior Director of Arts and Culture at American Jewish University. Israeli photo-historian, curator, scholar, consultant, lecturer and mother (not necessarily in that order!), she organized exhibitions and mentoring opportunities for artists across the world, and her writings appeared in Artforum.com, Tablet, Philosophy of Photography, Tohu Magazine, and Alaxon, among other outlets. Rotem's work has been recognized and supported by various organizations, including Artis, Independent Curators International (ICI) and The Center for Jewish History.
Event Contact
Contact Name
The Whizin Center for Continuing Education