Event Details
The Best Antidote for Loneliness is Kindness
Tuesday, 11am-12pm PST
---
Prerequisite Note: Due to the virtual setting of this class, you must have computer capability, including internet access, in order to participate. A camera is also optimal but not required.
---
Back by popular demand! This past year has brought a new understanding of loneliness and isolation, but also of empathy and compassion for ourselves and one another.
Join renowned therapist Dale Atkins as she offers a space to define what loneliness means and how a kind and compassionate multidisciplinary approach can enable us to positively deal with, and overcome loneliness.
Participants will learn specific skills to incorporate into their daily lives that will enhance their personal resilience.
---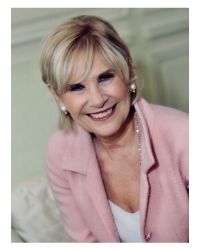 Dr. Dale Atkins is a licensed psychologist who has more than 45 years of experience as a relationship expert focusing on families, wellness, aging well, life's transitions, managing stress, and living a balanced, meaningful life. She is the author of 7 books, most recently, The Kindness Advantage: Cultivating Compassionate and Connected Children (co-authored with Amanda Salzhauer) with more info available at www.thekindnessadvantagebook.com. Among the many accolades for The Kindness Advantage, is that it was chosen by Greater Good Magazine as one of the 10 best parenting books of 2018 and by Huffington Post as one of the best books to teach kindness in 2019. In addition to writing books, Dr. Atkins has written many chapters, articles, and journals for popular and professional audiences. She lectures worldwide, often about raising responsible, kind children and adapting to life's challenges in healthy ways. An active member in the Jewish community, Dr. Atkins co-created and hosted "Dr. Dale's Life Issues," (JTN) (48 shows). She is a recurring guest expert in the media who for the last 17 years, has frequently appeared on NBC's "TODAY" show and CNN. Dr. Atkins has a private practice in NYC and lives in CT. She is an active volunteer in her community. Dale and her dog, Samson, are a certified dog therapy team who participate in a public school readers' program as well as at centers for elderly people. She sits on several non-profit boards whose foci are literacy, tolerance, wellness, child protection, and community action. She has been recognized locally and nationally for her philanthropic work. Interested persons are invited to visit her personal website at www.drdaleatkins.com. 
Event Contact
Contact Name
The Whizin Center for Continuing Education