Event Details
Text and the City, Part II: Hebrew Lesson with Guy Sharett
6pm PDT
---
Back by popular demand, Guy Sharett of the podcast Streetwise Hebrew will take you on a journey of Hebrew and Israeli culture through local urban landscapes. In this session, he will also focus on the innovations, diversions, and unexpected turns located in the meeting points of the Hebrew language and gender.
---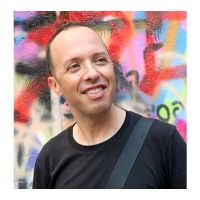 Guy Sharett teaches Hebrew in the Shanghai International Studies University in Shanghai, China. He has a B.A in Linguistics of Hebrew Language from the Hebrew University in Jerusalem and an M.A from the University of London. Guy, who was born in Ashdod, Israel, speaks seven languages, including Arabic, French, Thai, Indonesian and Italian, and is the presenter of the Streetwise Hebrew podcast, where he teaches Hebrew using music and pop culture, talking about slang, intonation, grammar and identity.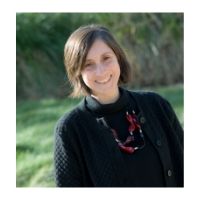 Dr. Rotem Rozental is Chief Curator and Senior Director of Arts and Culture at American Jewish University. Israeli photo-historian, scholar, consultant, lecturer and mother (not necessarily in that order!), her writings appeared in Artforum.com, Tablet, Philosophy of Photography, Tohu Magazine, and Alaxon, among other outlets. Rotem's work has been recognized and supported by various organizations, including Artis, Independent Curators International (ICI) and The Center for Jewish History.
Event Contact
Contact Name
The Whizin Center for Continuing Education