Event Details
Talking to Children About Their Parents' Jewish Journey
7:30pm PST
---
Not all Jewish parents were born Jewish. Many were born into other faiths or no faiths at all and at one point embarked on a Jewish journey that led to their conversion to Judaism.
Addressing this path with children can be difficult and at times confusing. Children can have many questions and sometimes need help in learning to navigate their parent's Jewish journey.
Author Kylie Ora Lobell wrote a children's book Jewish Just Like You, that addresses a child's questions in a captivating and simple way.
Join her and Rabbi Adam Greenwald as they discuss her path to Judaism and this most recent creative venture.
Presented by the Miller Introduction to Judaism Program and The Institute for Jewish Creativity.
To purchase the book, please visit: https://amzn.to/35Fk3eS
---
We encourage everyone to watch the presentation live. It will not be available to view as we are currently working behind the scenes to improve the user experience.
---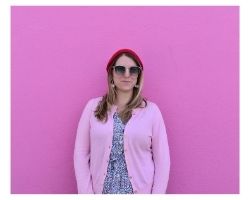 Author Kylie Ora Lobell is a writer and personal essayist who has been published in New York Magazine, the Washington Post, the Los Angeles Times, the Jewish Journal of Los Angeles, The Forward, the Jewish Telegraphic Agency, Chabad.org, Tablet Magazine, Alma, Aish, Mayim Bialik's GrokNation, and Jew in the City. Originally from Baltimore, she converted to Judaism after studying for five years. She wrote Jewish Just Like You to her future child to explain her conversion process to them, and why they should be happy to be Jewish. She lives in Los Angeles with her husband, comedian Daniel Lobell, her daughter, and her two dogs, four chickens, two tortoises, and hedgehog.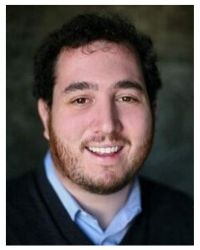 Rabbi Adam Greenwald is Vice President for Jewish Engament at American Jewish University, where he directs the Maas Center for Jewish Journeys. He also serves as Lecturer in Rabbinics at the Ziegler School of Rabbinic Studies. In 2016, Rabbi Greenwald received the Covenant Foundation's Pomegranate Prize in Jewish Education.
Event Contact
Contact Name
The Whizin Center for Continuing Education