Event Details
Take Your Soul to the Polling Place
12pm PST
---
We may be experiencing one of the most contentious elections ever, with each candidate head to head. With the stakes running high and fevers skyrocketing, join scholar Erica Brown, author of Take Your Soul To Work, as she provides expert advice on how you can make your vote not only count but a meditation in growing your soul.
To purchase the book, please click here.  
---
We encourage everyone to watch the presentation live. It will not be available to view as we are currently working behind the scenes to improve the user experience.
---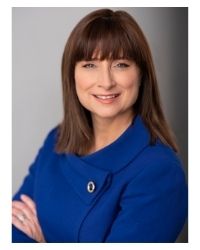 Dr. Erica Brown is the Director of the Mayberg Center for Jewish Education and Leadership and an associate professor of curriculum and pedagogy at The George Washington University. Erica was a Jerusalem Fellow, is a faculty member of the Wexner Foundation, an Avi Chai Fellow and the recipient of the 2009 Covenant Award for her work in education. She is the author of twelve books on leadership, the Hebrew Bible and spirituality; her newest book is The Book of Esther: Power, Fate and Fragility in Exile (Koren). She has been published in the New York Times, The Atlantic, Tablet, First Things, and The Jewish Review of Books and wrote a monthly column for the New York Jewish Week. She has blogged for Psychology Today, Newsweek/Washington Post's "On Faith" and JTA and tweeted on one page of Talmud study a day at DrEricaBrown.
Erica enjoys conducting interviews and moderating panels to get to know writers, thinkers and opinion makers and has been called the "Terry Gross of the Jewish world." She has interviewed former Secretary of State Madeline Albright, David Brooks, Jeffrey Goldberg, David Gregory, Moshe Halbertal, Shai Held, Leon Wieseltier, Yehuda Mersky, Ruth Messinger, Sarah Hurwitz, David Makovsky, Dennis Ross, Deborah Lipstadt and others.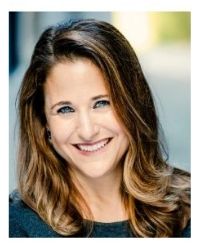 Rabbi Sherre Hirsch is the Chief Innovation Officer for American Jewish University. Rabbi Hirsch made headlines as the first female rabbi at Sinai Temple, the largest Conservative congregation on the west coast. She served as Senior Rabbinic Scholar at Hillel International, where she created and developed Hillelwell, an initiative for Hillels worldwide to become the recognized address for preventative mental health. A thought leader on spirituality and religion, Rabbi Hirsch has appeared on the Today Show, ABC News, Extra, and PBS, among other outlets, and has been a contributor to Time.com, Oprah Magazine, the Jewish Journal, the Hollywood Journal, and more. She is the author of "Thresholds, How to Live Fearlessly and Regret Free" (featured in "Hot Type" in Vanity Fair), and "We Plan, God Laughs, What to do When Life Hits You Over the Head" (recognized on Amazon's Top 100 List). Rabbi Hirsch was ordained by the Jewish Theological Seminary of America.
Event Contact
Contact Name
The Whizin Center for Continuing Education