Event Details
Standing Up to Antisemitism: Elan Carr's Life of Service
Wednesday, 12pm PST
---
From the office of the Los Angeles District Attorney to being selected by Secretary of State Mike Pompeo as the Special Envoy for Monitoring and Combating Antisemitism, Elan Carr dedicated his professional career to shape policymaking to make a difference. Join him in conversation with AJU's President, Dr. Jeffrey Herbst, as they reveal his Jewish journey in politics and life.
---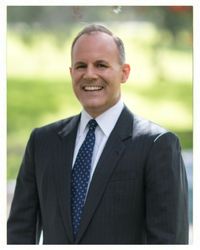 As United States Special Envoy to Monitor and Combat Anti-Semitism, Elan Carr served as the senior diplomatic representative of the United States on the subject of anti-Semitism and directed U.S. policy and programs aimed at combating it. During his term in office, he negotiated groundbreaking agreements with foreign governments; convened the first-ever U.S. Government-sponsored conference on combating online hate; drove the establishment of important new policies on anti-Zionism, anti-Israel discrimination, and campus anti-Semitism; significantly broadened the global consensus on the definition of anti-Semitism; and focused the attention of law enforcement leaders across international jurisdictions on hate crimes prosecutions.
Prior to joining the Trump Administration, Mr. Carr prosecuted violent felony crimes for more than a decade as a Deputy District Attorney for Los Angeles County. He prosecuted murders, child molestation, and cases involving Southern California's most notorious criminal street gangs. Mr. Carr is an officer in the United States Army Reserve and spent nearly a year on deployment in Iraq where he helped to lead a joint anti-terrorism team. He also prosecuted terrorists who attacked U.S. troops and helped to train Iraqi judges on constitutional law and criminal defense.
As the son of Jewish refugees from Iraq, Mr. Carr speaks Hebrew and the Iraqi dialect of Arabic. While in Iraq, he led Jewish services in the former presidential palace of Saddam Hussein in Baghdad.
Mr. Carr was the international president of Alpha Epsilon Pi, served on the National Council of AIPAC, and was a voting member of the Conference of Presidents of Major American Jewish Organizations.
---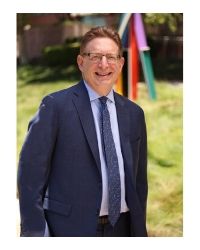 Dr. Jeffrey Herbst is the fourth president of American Jewish University.  At AJU, he has focused on promoting innovation in the university's academic programs.  He has also supported the growth of the Maas Center for Jewish Journeys, expansion of the B'Yachad/Together digital platform, and capital improvements on the Brandeis-Bardin Campus. Prior to joining AJU, Dr. Herbst was president and CEO of the Newseum and the Newseum Institute in Washington, DC. From 2010 to 2015, he was president of Colgate University, where among other accomplishments he is credited with helping the university complete its nearly half billion-dollar fundraising campaign, leading the development and initial implementation of a university-wide strategic plan, and increasing the diversity and academic caliber of its educational programming. Dr. Herbst earned his bachelor's degree, summa cum laude, from Princeton University, and a master's degree and doctorate in political science from Yale University. He is the author of the award-winning "States and Power in Africa" and, with several co-authors, the just-published "Making Africa Work."
---