Event Details
Spiritual Journeys and Religious Pursuits: A Conversation About Hassidism
9am PDT
---
21st century Jews seeking spiritual depth and religious integrity have embraced and transformed Hassidism, a religious movement that captured Eastern European Jewry in the 18th and 19th centuries. Join AJU scholar Dr. Michael Berenbaum as he engages Arthur Green and Ariel Evan Mayse, editors of a two volume anthology that explores the Hassidic Movement in North America and Israel. Meet and learn from these two leading contemporary Jewish religious thinkers - a generation apart – Green was born during World War II and Mayse, a millennial, as they explore Hassidism from different perspectives.
---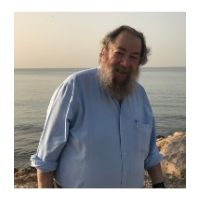 Arthur Green (Avraham Yizhak) is the founding dean and current rector of the Rabbinical School and Irving Brudnick Professor of Jewish Philosophy and Religion at Hebrew College. He is Professor Emeritus at Brandeis University, where he occupied the distinguished Philip W. Lown Professorship of Jewish Thought. He is both a historian of Jewish religion and a theologian; his work seeks to form a bridge between these two distinct fields of endeavor. He defines himself as a Neo-Hasidic Jew and rabbi. He is the author of over a dozen books including a two volume set: A New Hasidism Roots and A New Hasidism Branches, with Rabbi Ariel Mayse in 2019 (visit www.artgreen26.com for more). Dr. Green studied with such important teachers as Alexander Altmann, Nahum N. Glatzer, and Abraham Joshua Heschel, of blessed memory. He has taught Jewish mysticism, Hasidism, and theology to several generations of students at the University of Pennsylvania, the Reconstructionist Rabbinical College (where he served as both Dean and President), Brandeis, and now at Hebrew College. He has taught and lectured widely throughout the Jewish community of North America as well as in Israel, where he visits frequently. He and his wife Kathy z"l were active in the founding of Havurat Shalom in Somerville, Massachusetts in 1968 and he remains associated with the Havurah movement.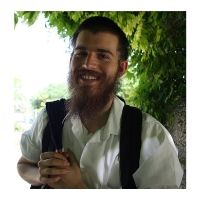 Ariel Evan Mayse joined the faculty of Stanford University in 2017 as an assistant professor in the Department of Religious Studies and serves as the rabbi-in-residence at Atiq: Jewish Maker Institute (atiqmakers.org). Previously he was the Director of Jewish Studies and Visiting Assistant Professor of Modern Jewish Thought at Hebrew College in Newton, Massachusetts. Mayse holds a Ph.D. in Jewish Studies from Harvard University and rabbinic ordination from Beit Midrash Har'el in Israel. Along with A New Hasidism, he is the author of the newly released Speaking Infinities: God and Language in the Teachings of the Maggid of Mezritsh (University of Pennsylvania Press), and Mayse is working on a forthcoming monograph examining the relationship between spirituality and law from the dawn of Hasidism to the eve of twentieth century.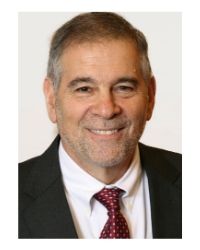 Michael Berenbaum is a Professor of Jewish Studies and Director of the Sigi Ziering Institute at the American Jewish University. He is a writer, a scholar and a creator of Museums. His work has been recognized by Emmy and the Academy Awards.
Event Contact
Contact Name
The Whizin Center for Continuing Education