Event Details
Spice Girl: Shabbat Meal with Za'atar 
10am PDT
---
Blending our traditions, memories and homes, spices connect us to who we are and inspire us to inquire into Jewish life and wisdom. Join chef Debbie Kornberg, in conversation with Deborah Engel Kollin, on a journey through smells, flavors and biblical traditions that will transcend your screens and upgrade your Shabbat dinner table.
Diving into the magic of cooking with Za'atar, we will come together to prepare Shakshuka, Fattoush salad and Za'atar spiced pitta bread.
---
MENU
Shakshuka
Fattoush Salad
Za'atar Spiced Pita Bread
---
Ingredients you will need from your refrigerator or pantry:
1 White onion, large
1 Purple onion
3 - 4 Garlic cloves
1 can of diced tomatoes, 24oz or 6 fresh tomatoes, peeled & diced
1 Can of Tomato sauce, 8 oz.
1 Red Bell Pepper
1 Green Bell Pepper
1 bunch of parsley, Italian or curly is fine
2 lemons
Sweet Paprika
Ground Cumin
Ground Coriander
6 Eggs
4 Pita breads 
Olive Oil (SPICE + LEAF Galili EVOO for a Premium brand)
Salt
Arugula, 1 bag
15 Cherry tomatoes, sliced in half or quartered if big
1 Cucumber or 2 -3 Persian cucumbers
5 - 6 oz. Feta cheese, crumbled
1/3 Purple onion, diced small
Optional Items:
Pomegranate seeds (for Fattoush)
Israeli Pickles (condiments but also great with Cauliflower)
Israeli Olives (condiments)
Hummus, Labne
---
Kitchen items you will need:
1 Cutting Board
1 – 2 knives
1 Large pan with lid 10 – 12 inches. (for Shakshuka)
2 Baking Sheet or Aluminum Tin (Pita chips)
Measuring cups
Measuring spoons
1 Wooden spoon
1 Spatula
2 Medium - Large size bowls
3 Forks
2 Spoons
Parchment Paper
Large re-sealable bags
Paper towels
Optional: Nice serving dishes
---
Here are a few key terms we will be using that can be helpful with your prep:
MINCE: Cut into really, really small pieces
DICE: Cut into about 1/4 inch to 1/2 inch pieces
CHOP: Cut into about 1/2 inch to 3/4 inch pieces
SLICE: Cut into 1/8 - 1/4 inch thickness
---
Shakshuka is a dish of poached eggs in a sauce of tomatoes, onions, garlic and peppers often spiced with cumin. It is believed to have a Tunisian origin. Shakshuka means "a mixture" in Tunisian Arabic. It is likely that it was first known as chakchouka, a Berber word meaning a vegetable ragout, although "shakshek" means "to shake", in Tunisian Arabic, Berber and Hebrew, giving a possible origin to the name of the dish.
Yields 4 - 6 servings
Ingredients:
3 Tbsp. olive oil
1 large onion, diced small
1/2 purple onion, diced small
3 garlic cloves, chopped
6 tomatoes peeled & diced or 1 – 24oz can diced tomatoes
1 - 8oz can tomatoes sauce
1 red bell pepper seeded, diced small
1/2 green bell pepper, diced small
3 tsp. Sweet Paprika
2 tsp. Ground Coriander
2 tsp. Ground Cumin
1/8 cup + 1 Tbsp. Parsley, minced
Salt and pepper
6 eggs
Optional: Za'atar and Feta cheese to sprinkle on top
---
Instructions:
1. Heat olive oil in a large deep pan. Sauté all onions, add garlic until translucent.
2. Then add bell peppers and cook until everything is soft.
3. Add diced tomatoes and tomato sauce.
4. Add spices with 1/8 cup parsley and salt and pepper. Mix well. Cook until the sauce has thickened for about 10-15 min. Stir occasionally.
5. Create 6 small wells and gently crack each egg into each well. Cook until the eggs are set. (Covering the pan helps the eggs cook faster.) (About 10-15 minutes) Tap fork gently on top of egg yolk. If egg is still soft to touch, eggs will be runny. If egg is firm, egg yolk will be cooked.
6. Sprinkle with za'atar, chopped parsley and serve. Can add Feta too.
---
Fattoush Salad
By Debbie Kornberg
Using the quintessential Israeli spice blend of za'atar and homemade toasted pita chips, this crowd pleaser of a salad will keep people coming back for more!
Ingredients:
Arugula, 1 bag (Kale is another option if you prefer)
15 Cherry tomatoes, sliced in half or quartered if big
1 Cucumber or 2 -3 Persian cucumbers
1/3 Purple onion, diced small
4 - 6 Tbsp. Olive Oil
1-2 Lemons
2 - 3 Tbsp. SPICE + LEAF Ground Sumac (Available on Amazon)
3 – 4 Tbsp. SPICE+ LEAF Authentic Za'atar (Available on Amazon)
½ tsp. Sea Salt
2 pita breads, cut into 3/4 inch pieces
5 - 6 oz. Feta cheese, crumbled
Optional: Pomegranate Seeds if available
Cooking Instructions for Pita Chips:
1. Cut pita bread into medium size cubes.
2. In a bowl, mix cubed pita with approx. 2 - 3 tbsp. olive oil. Mix well. Add most of za'atar and sumac so they are coated with olive oil and spice blend is evenly distributed among all of the pita pieces. (Save 1 Tbsp. of sumac and za'atar for tossing directly into salad).
3. Place on a pan, spread out evenly for cooking and place in the oven for 7 - 10 minutes at 400 degrees.
4. Cook until dried up and toasty brown. Set aside and add to salad after it has been dressed.
Cooking Instructions for Fattoush Salad:
1. Place arugula in large bowl.
2. Add onions, cucumbers and tomatoes.
3. Squeeze juice of 1 lemon with 2-4 Tbsp. olive oil, za'atar, sumac and salt. Toss salad.
4. Add pita chips and feta cheese on top of salad. Can add pomegranate seeds if available. Ready for Serving! Yum!
---
Za'atar Spiced Pita Bread
by Debbie Kornberg
Ingredients:
Instructions:
1. Preheat oven to 375 degrees.
2. Place pita bread on a baking sheet lined with parchment paper.
3. Using a basting brush, brush oil on top of pita bread.
4. Sprinkle 2 Tbsp. of SPICE + LEAF Authentic Za'atar and 1 Tbsp. SPICE + LEAF Sumac evenly among the four pieces of pita bread.
5. Place in oven and bake for about 5 minutes.
6. Remove from oven and leave whole or cut into quarters. Enjoy with Hummus, Labne or Tahini. Delicious!!
---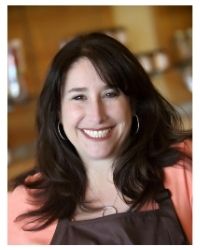 Debbie Kornberg's enthusiasm for spices began at an early age in her grandmother's kitchen. She used these experiences as a catalyst to experiment with new flavors and eventually launch her own spice company, SPICE + LEAF.
With more than 25 years of teaching experience, Debbie is passionate about educating people how to use spices, in easy to follow recipes, to create more flavorful food, adaptable to any diet or picky palate. In addition to teaching Spice It up with Deb: A Live Cooking Experience workshops, since 2017, Debbie has been a monthly contributor to Fox 5 San Diego Morning News offering cooking tips and how to use spices to elevate the flavor of your food.
Known as "that spice girl", she has also collaborated with Kashi, Premier Fitness Camp, GBK Productions, JNF USA, Limmud, Leichtag Foundation, Coastal Roots Farm, Jewish Federation of San Diego County, and Delicious Israel, among many others. She holds a Master's degree in Jewish education from the Jewish Theological Seminary of America and a Bachelor of Arts in both History and Jewish Studies from University of California San Diego.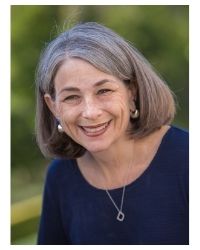 Deb Engel Kollin serves as the Relationship Manager for the Miller Introduction to Judaism Program. Deb previously spent twelve years as Director of Operations for Pressman Academy, and has worked in various settings in Los Angeles and Israel as a Jewish educator and community builder for decades. She holds an MA in Jewish Education from American Jewish University.
Event Contact
Contact Name
The Whizin Center for Continuing Education