Event Details
Sex and Judaism (You're welcome!): Laura Berman's Prescription for Passion
12pm PST
---
Whether you are trying to keep your relationship healthy, meet new people, or hang out, navigating love and intimacy in this pandemic is no picnic. While we have little sense how it will shape longer term outcomes, such as divorce, marriage and birth rate, we do know there are steps we can take today to help us build new muscles and skills of intimacy which we so desperately need.
As part of the series Sex and Judaism (You're welcome!), Dr. Laura Berman--the world's leading expert in sex, love and relationships and friend of Oprah--gives us the passion prescription to heighten our relationships.
---
We encourage everyone to watch the presentation live. It will not be available to view as we are currently working behind the scenes to improve the user experience.
---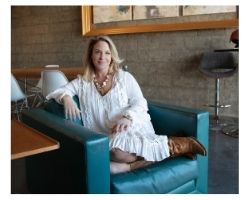 Dr. Laura Berman earned two Masters and a PhD degree from New York University and has spent the last several decades helping individuals and couples around the globe love and be loved better. In addition to her clinical practice, Dr Berman is the award winning host of the nationally syndicated show, Uncovered Radio with Dr. Laura Berman. She's been honored with a Gracie Award for Best Talk Radio Show Host and recently was named one of Radio Ink's Most Influential Women in Radio. Dr Berman is also a best-selling NY Times author of eight books, and hosted and starred in several television shows, including OWN's In the Bedroom with Dr Laura Berman, The Dr Laura Berman Show, and Sexual Healing on Showtime. Dr Berman is a well loved and regular expert on love and relationships on television, radio and written media and is on the advisory board of the Dr Oz show. Dr. Berman was raised in Glynn County, Georgia and currently lives in Chicago and Los Angeles. She is married and the mother of three sons and 2 dogs. To visit her website, click here.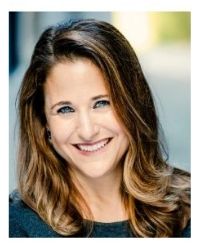 Rabbi Sherre Hirsch is the Chief Innovation Officer for American Jewish University. Rabbi Hirsch made headlines as the first female rabbi at Sinai Temple, the largest Conservative congregation on the west coast. She served as Senior Rabbinic Scholar at Hillel International, where she created and developed Hillelwell, an initiative for Hillels worldwide to become the recognized address for preventative mental health. A thought leader on spirituality and religion, Rabbi Hirsch has appeared on the Today Show, ABC News, Extra, and PBS, among other outlets, and has been a contributor to Time.com, Oprah Magazine, the Jewish Journal, the Hollywood Journal, and more. She is the author of "Thresholds, How to Live Fearlessly and Regret Free" (featured in "Hot Type" in Vanity Fair), and "We Plan, God Laughs, What to do When Life Hits You Over the Head" (recognized on Amazon's Top 100 List). Rabbi Hirsch was ordained by the Jewish Theological Seminary of America.
Event Contact
Contact Name
The Whizin Center for Continuing Education