Event Details
Separating Fact from Fiction: Clarifying the Misunderstood Riot of Kishinev
12pm PDT
This lecture is made possible through the generosity of Dr. Joseph (ז״ל) and Rose Mary Shuchart (ז״ל) Backlar Lecturship.
---
The 1903 pogrom in Tsarist-Russia Kishinev where forty-nine Jews were killed and six hundred raped or wounded has been called "nothing less than a prototype for the Holocaust itself." It was widely covered, and motivated efforts from "The Protocols of the Elders of Zion" to the NAACP. Prof. Steven Zipperstein, the Daniel E. Koshland Professor in Jewish Culture and History at Stanford University, along with Dr. Jeffrey Herbst, President of American Jewish University, will discuss the riot that changed the course of twentieth century Jewish history, memory, and the role of media in understanding complex events.
To purchase Prof. Zipperstein's Pogrom: Kishinev and the Tilt of History, please click here. 
---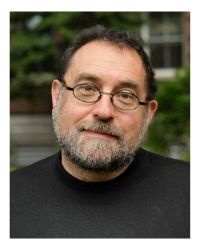 Steven J. Zipperstein is the Daniel E. Koshland Professor in Jewish Culture and History at Stanford University where he was director of Jewish Studies for seventeen years. He is the author and editor of nine books, an editor of Yale's Jewish Lives series, and has taught at universities in Russia, Poland, France, and Israel. For six years he taught Jewish history at Oxford University. His most recent book, Pogrom: Kishinev and the Tilt of History was named a book of the year by The Economist, Ha'aretz, and Mosaic Magazine. It has been described as "masterly" in the New York Times. Pogrom was also a finalist for the National Jewish Book Award and the Mark Lynton Prize for the best non-fiction book of 2018. Zipperstein is currently writing a biography of Philip Roth.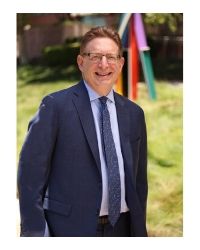 Dr. Jeffrey Herbst is the fourth president of American Jewish University. Prior to joining AJU, Dr. Herbst was president and CEO of the Newseum and the Newseum Institute in Washington, DC. From 2010 to 2015, he was president of Colgate University, where among other accomplishments he is credited with helping the university complete its nearly half billion-dollar fundraising campaign, leading the development and initial implementation of a university-wide strategic plan, and increasing the diversity and academic caliber of its educational programming.
Additionally, Dr. Herbst was a Senior Fellow at the Brenthurst Foundation, was a two-time Fulbright Scholar, and is currently a trustee of Freedom House. He has also served as provost and executive vice president for academic affairs and as professor of political science at Miami University in Ohio, and taught at Princeton University for almost two decades.
Dr. Herbst earned his bachelor's degree, summa cum laude, from Princeton University, and a master's degree and doctorate in political science from Yale University. He is the author of the award-winning "States and Power in Africa" and, with several co-authors, the just-published "Making Africa Work." In addition to many books and articles, he has been published in Foreign Affairs, Foreign Policy, The New York Times, The Wall Street Journal and many other digital and print publications around the world.
Event Contact
Contact Name
The Whizin Center for Continuing Education