Event Details
Security, Annexation, and the Trump Plan
9am PDT
---
Israel faces new challenges and possibilities in light of discussions about the Trump peace plan and about annexation of territory. Dan Rothem, CEO of Commanders for Israel's Security will be in a discussion with AJU's President, Dr. Jeffrey Herbst, about what actual steps can be taken to make Israel safer. They will discuss Gaza, the West Bank, and the fate of Jerusalem in an American presidential year and at the start of a new Israeli government.
---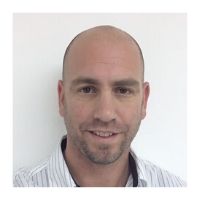 Dan Rothem is the CEO of Commanders for Israel's Security (CIS), a non-partisan movement comprising the overwhelming majority of available retired IDF generals and their Mossad, Shin Bet (Security Agency) and Police equivalents, working to promote a two-state solution as part of a regional framework. Dan also serves as a senior research consultant for The S. Daniel Abraham Center for Middle East Peace, a DC-based think tank that works closely with U.S. policy-makers on issues related to the peace process.
Based in Tel Aviv, Dan's work on the Israeli-Palestinian conflict focuses on the core issues (borders, Jerusalem, refugees, and security) and their prospective solutions. He has been involved in various track II efforts on all matters relevant to the conflict: political, territorial, and socio-psychological. In the past, he has been called to advise official negotiators at the highest levels, including then- Prime Minster Olmert and President Peres. Dan regularly briefs officials in the the United States, Europe, and elsewhere. Among his many research areas, Dan has been instrumental in developing, on behalf of the Center for Middle East Peace, an extensive interactive map database that allows decision-makers precise and instant analysis of territorial dynamics and borders proposals.
Dan grew up in Tel Aviv, Israel, where he completed his three-year service with the Israel Defense Forces with the rank of First Sergeant in November 1997. He has a BA in Journalism from Gardner-Webb University in Boiling Springs, N.C., and an MA in Government from the Interdisciplinary Center (IDC) in Herzliya, Israel.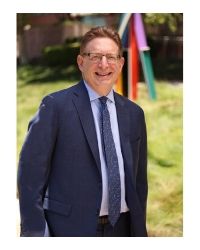 Dr. Jeffrey Herbst is the fourth president of American Jewish University. Prior to joining AJU, Dr. Herbst was president and CEO of the Newseum and the Newseum Institute in Washington, DC. From 2010 to 2015, he was president of Colgate University, where among other accomplishments he is credited with helping the university complete its nearly half billion-dollar fundraising campaign, leading the development and initial implementation of a university-wide strategic plan, and increasing the diversity and academic caliber of its educational programming. Additionally, Dr. Herbst was a Senior Fellow at the Brenthurst Foundation, was a two-time Fulbright Scholar, and is currently a trustee of Freedom House. He has also served as provost and executive vice president for academic affairs and as professor of political science at Miami University in Ohio, and taught at Princeton University for almost two decades.
Event Contact
Contact Name
The Whizin Center for Continuing Education
Phone Number
(310) 440-1572