Event Details
Reinventing Yourself After Sixty
10am PST
---
Robert and Elisa Bildner believe life is an adventure and after sixty we are each just getting started. As former lawyers, CEO's, journalists and communal leaders, it would appear that they have filled their dance card; but they have now added cookbook authors to their resume.
With the launch of their new book The Berkshires Farm Table Cookbook, they show how each sacred moment is an opportunity to write a new chapter of your book of life.
Be inspired today. To purchase the book, please visit TheBookLoft. 
---
We encourage everyone to watch the presentation live. It will not be available to view as we are currently working behind the scenes to improve the user experience.
---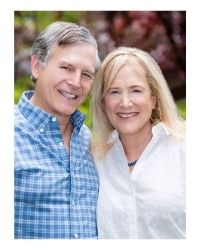 Elisa Spungen Bildner is a professionally trained chef and a former CEO of a perishable food manufacturing company. Robert Bildner is a former lawyer who grew up in a food family and went on to found and run several food companies that help local farmers bring their products to market. Both Elisa and Rob are foodies by profession and have lived in the Berkshires for the last 25 years.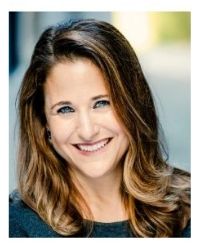 Rabbi Sherre Hirsch is the Chief Innovation Officer for American Jewish University. Rabbi Hirsch made headlines as the first female rabbi at Sinai Temple, the largest Conservative congregation on the west coast. She served as Senior Rabbinic Scholar at Hillel International, where she created and developed Hillelwell, an initiative for Hillels worldwide to become the recognized address for preventative mental health. A thought leader on spirituality and religion, Rabbi Hirsch has appeared on the Today Show, ABC News, Extra, and PBS, among other outlets, and has been a contributor to Time.com, Oprah Magazine, the Jewish Journal, the Hollywood Journal, and more. She is the author of "Thresholds, How to Live Fearlessly and Regret Free" (featured in "Hot Type" in Vanity Fair), and "We Plan, God Laughs, What to do When Life Hits You Over the Head" (recognized on Amazon's Top 100 List). Rabbi Hirsch was ordained by the Jewish Theological Seminary of America.
Event Contact
Contact Name
The Whizin Center for Continuing Education