Event Details
Politics for the Common Good
12pm PDT
---
Dr. Eilon Schwartz was invested in creating sustainable environments in Israel when he became increasingly concerned by the extreme social and political polarization and divisions he witnessed in all areas of national life. He therefore created the Shaharit Institute, a think tank and leadership incubator, that seeks to create politics that unite all aspects of Israeli society.
Join him in conversation with AJU's scholar-in-residence, Rick Richman, to discuss the challenges Israelis face at this moment and how they might create a new national dynamic.
---
We encourage everyone to watch the presentation live. It will not be available to view as we are currently working behind the scenes to improve the user experience.
---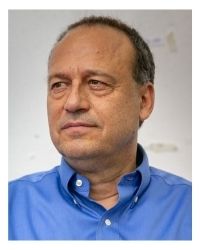 Dr. Eilon Schwartz is the Director of the Shaharit Institute – a think-and-do tank promoting the Common Good in Israeli society. Shaharit strives to bridge the divides of Israeli society that threaten its shared future – between secular, religious and Haredim; between Jews and Arabs; between the haves and the have-nots; and centrally between the political left, center and right. Shaharit combines forward thinking ideas and policy work, multicultural leadership, and local community training that brings diverse people together in collective action. All this in the aim of building a common future that works for all.
Eilon is also a faculty member and award-winning teacher at the Melton Centre for Jewish Education at the Hebrew University, where he teaches advanced studies seminars in cultural criticism, tensions between liberal and non-liberal identities, and educational philosophy. Eilon has written numerous academic and popular articles on similar subjects and their educational and political implications.
Eilon served as the Founding Director of the Heschel Center for Environmental Learning and Leadership, and was elected as the Board Chair for "Life and Environment" – the umbrella organization of environmental organizations in Israel, as well as serving on the board of the Keren Kayemet L'Yisrael (JNF). Eilon holds two bachelor degrees, from Columbia University (magna cum laude) and the Jewish Theological Seminary, and holds a doctorate from the Hebrew University of Jerusalem, and has served as Visiting Professor at Brown University in the United States.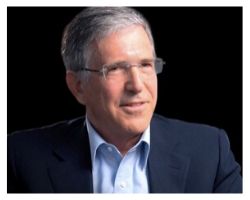 Rick Richman is a resident scholar at American Jewish University and the author of Racing Against History: The 1940 Campaign for a Jewish Army to Fight Hitler. He graduated with honors from Harvard College and New York University Law School. He has written for Commentary, The Jewish Journal, The Jewish Review of Books, Mosaic Magazine, The New York Post, The New York Sun and other publications, and is the author of the chapter on American Zionism in What America Owes the Jews, What Jews Owe America. 
Event Contact
Contact Name
The Whizin Center for Continuing Education