Event Details
On Feminism, Felines and Faith: A Conversation with Rachel Adler
10am PDT
---
What happens when one of the foremost Jewish feminist theologians and scholars takes in a "a restless wanderer on the earth" in the form of a gray tabby cat with the soul of a Jewish kabbalist (mystic)?
Over the years that the Holy Mysticat, as she came to think of him, lived with Rabbi Dr. Rachel Adler, she shared stories of his exploits and their (sometimes contentious) lives together on social media, which were enjoyed by friends and colleagues and students. Gathered together, these episodes are now the basis of a unique and delightful introduction to Jewish thought and practice for the novice and adept alike.
To purchase the book, please visit: https://www.mysticattales.com/
---
We encourage everyone to watch the presentation live. It will not be available to view as we are currently working behind the scenes to improve the user experience.
---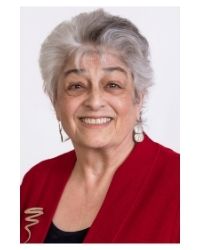 Rachel Adler is the David Ellenson Professor of Modern Jewish Thought at Hebrew Union College-Jewish Institute of Religion, Los Angeles. She was one of the first to integrate feminist perspectives into interpreting Jewish texts and law. Her book Engendering Judaism (1998) is the first by a female theologian to win a National Jewish Book Award for Jewish Thought. She has published over fifty articles on Jewish Thought, law and gender, and suffering and lament in Jewish tradition. Adler's adult Jewish education resource, Tales of the Holy Mysticat will be released in October 2020. Books in progress include Pour Our Your Heart Like Water: Jewish Perspectives on Suffering for Oxford University Press and a collection on Jewish Constructions of Gender, with Rachel Sabath BeitHalachmi. Her degrees include a PhD in Religion and Social Ethics from University of Southern California, rabbinic ordination from Hebrew Union College, M.A. in English Literature from Northwestern University, and MSW from University of Minnesota.
Rabbi Gail Labovitz, PhD, is Professor of Rabbinic Literature and former Chair of the Department of Rabbinics for the Ziegler School of Rabbinic Studies. She also enjoys serving as the Ziegler School's faculty advisor for "InterSem," a dialogue program for students training for religious leadership at Jewish and Christian seminaries around the Los Angeles area. Dr. Labovitz formerly taught at the Jewish Theological Seminary of America (JTS) and the Academy for Jewish Religion in New York. Prior to joining the faculty at AJU, Dr. Labovitz worked as the Senior Research Analyst in Judaism for the Feminist Sexual Ethics Project at Brandeis University, and as the Coordinator for the Jewish Women's Research Group, a project of the Women's Studies Program at JTS. Rabbi Labovitz is also the author of a teshuva (rabbinic responsum) adopted by the Committee on Jewish Law and Standards of the Rabbinical Assembly on whether a person who is unable to fast for medical reasons may nonetheless serve as a leader of communal prayer on Yom Kippur.
Event Contact
Contact Name
The Whizin Center for Continuing Education
Phone Number
(310) 440-1572