Event Details
Media Without an Agenda: A New Voice Emerges
12pm PDT
---
In a media landscape that seeks to affirm rather than inform, Eden Cohen launched A Wider Frame, which offers a nuanced, panoramic view of Jewish news. Join her in conversation with Rabbi Sherre Hirsch, to outline the fascinating path that led her to create this outlet, and discuss how we can remember our past as we aim to create a better future.
---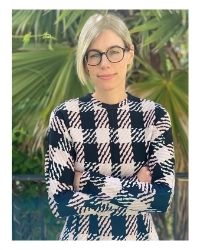 Eden Cohen is the President and Founder of A Wider Frame, a biweekly newsletter created out of a desire to help educate, connect and engage readers on issues important to the Jewish world. After graduating from University of Wisconsin- Madison, Eden, a Pittsburgh native, spent several months living in Jerusalem. It was in Israel where Eden's passion for advocating for issues impacting Jews around the world took shape. In addition to managing her digital newsletter, Eden is a practicing entertainment attorney in Los Angeles and an active member of several Jewish organizations and institutions. Eden resides in Los Angeles with her husband, two dogs, and two cats.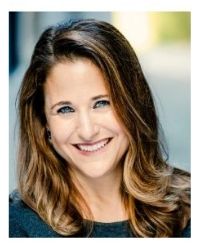 Rabbi Sherre Hirsch is the Chief Innovation Officer for American Jewish University. Rabbi Hirsch made headlines as the first female rabbi at Sinai Temple, the largest Conservative congregation on the west coast. She served as Senior Rabbinic Scholar at Hillel International, where she created and developed Hillelwell, an initiative for Hillels worldwide to become the recognized address for preventative mental health. A thought leader on spirituality and religion, Rabbi Hirsch has appeared on the Today Show, ABC News, Extra, and PBS, among other outlets, and has been a contributor to Time.com, Oprah Magazine, the Jewish Journal, the Hollywood Journal, and more. She is the author of "Thresholds, How to Live Fearlessly and Regret Free" (featured in "Hot Type" in Vanity Fair), and "We Plan, God Laughs, What to do When Life Hits You Over the Head" (recognized on Amazon's Top 100 List). Rabbi Hirsch was ordained by the Jewish Theological Seminary of America.
Event Contact
Contact Name
The Whizin Center for Continuing Education