Event Details
Make Your Own Moufletta with the Sephardic Spice Girls!
12pm PDT
---
We encourage everyone to watch the presentation live. It will not be available to view as a recording as we are currently working behind the scenes to improve the user experience.
---
North African Jews mark the end of Passover with a lavish party - the Mimouna. At the heart of this celebration is the Moufletta, a delectable, yeasted pancake with origins deep in the Maghreb. In this tradition, the return to eating hametz and leavened foods is a joyous event, surrounded by symbols of luck and fertility.
Join Sharon Gomperts and Rachel Sheff - the Sephardic Spice Girls - as they help you prepare for the end of the Passover with the unforgettable treat of Moufletta. In conversation with AJU's Deb Engel Kollin.
Please find a PDF printer-friendly version of the recipe at the very bottom of this page, under Additional Information.
---
SEPHARDIC SPICE GIRLS MOUFLETTA
4 1/2 cups all purpose flour,
2 cups warm water
1/4teaspoon salt
¼ teaspoon yeast
1/3 cup oil, for greasing
In a large bowl, mix flour, water, salt and yeast by hand.
Form golf ball size balls and place on a baking sheet.
Cover balls with oil.
Let sit for 30 minutes.
Place a large nonstick frying pan or griddle over medium heat.
Place a ball of dough on a clean counter or a marble board.
Dip your hands in the oil, then use the tips of fingers to flatten and spread the dough outwards to create a very thin pancake.
Place the first Mufleta on the hot pan.
Making sure to keep putting oil on hands, work quickly to get each ball flattened
Flip the first Mufleta, then place the second Mufleta on top it. Start stretching the next ball. Flip the Mufletta, then place another on top.
Repeat this method until there is a stack of 10 Mufleta. Wrap the stack in a clean cloth napkin or kitchen towel.
Start the whole process over until all the dough has been used.
Yields approximately 3 dozen Mufleta, depending on the size of the dough balls.
Serve with Nutella, melted honey, butter and sugar or Moroccan simple syrup
Moroccan Simple Syrup
Melt 1 1/2 cups sugar with 1/2 cup of water. Add 1 tablespoon orange blossom water or 1 teaspoon cinnamon. When sugar has dissolved and slightly thickened, drizzle over the Mufleta.
---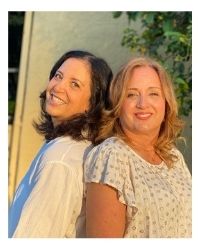 Rachel and Sharon are two busy moms who have been friends since high school. They are dedicated to preserving the recipes and traditions of their mothers and grandmothers.
They write a weekly food column for the Los Angeles Jewish Journal. You can find them on their Instagram food blog @sephardicspicegirls, their Facebook page SEC Sephardic Spice and doing cooking demos over Zoom.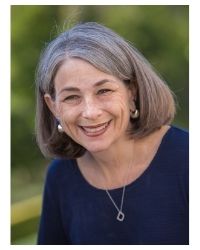 Deb Engel Kollin serves as the Relationship Manager for the Miller Introduction to Judaism Progrsm. Deb previously spent twelve years as Director of Operations for Pressman Academy, and has worked in various settings in Los Angeles and Israel as a Jewish educator and community builder for decades. She holds an MA in Jewish Education from American Jewish University.
Event Contact
Contact Name
The Whizin Center for Continuing Education