Event Details
Leftovers Reimagined: A Conversation with Jackie Tohn 
12pm PST
---
We encourage everyone to watch the presentation live. It will not be available to view as we are currently working behind the scenes to improve the user experience.
---
Jackie Tohn, the host of Best Leftovers Ever! now on Netflix, inspires the contestants to take the leftovers of her fridge and turn them into mini masterpieces.
More than just a commentary on your fridge, join this conversation led by Rotem Rozental as Jackie teaches us the value of taking whatever life throws at you and making meaning from it.
---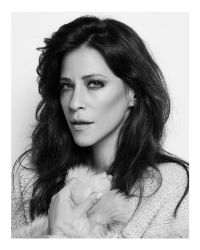 Jackie Tohn is a multitalented actress, writer, comic, host, singer/songwriter and show creator. She was raised in a Jewish household on Long Island, New York. When Jackie was Bat-Mitzvah'd, she sang her entire candle-lighting ceremony where each person honored had the lyrics to a popular song changed to be about them. Jackie is the granddaughter of Holocaust survivors and could not be more proud of where she came from.
Career- wise, you can catch Jackie now as the host of the new Netflix cooking competition series, BEST LEFTOVERS EVER! She also played 'Melrose - Melanie Rosen' on the hit Netflix series GLOW for all three of the show's seasons. The camping episode (Season 3 - Ep 6) was extra special for Jackie as her character put together a makeshift Seder and she got to memorialize her family's history.
Jackie co-created the new animated preschool musical series, DO RE & MI, coming to Amazon in the Spring of 2021. She also co-wrote all 50 of the songs (one per episode) for the show's massive first season pickup. She and Kristen Bell executive produce the show and voice two of the main characters.
Jackie also recurs on Amazon's top rated show, THE BOYS, now in its second season. She can also be seen playing the iconic 'Gilda Radner' in director David Wain's, A FUTILE AND STUPID GESTURE, on Netflix.
To keep up with the latest Jackie Tohn goings-on, follow her on Instagram: @jackietohn
---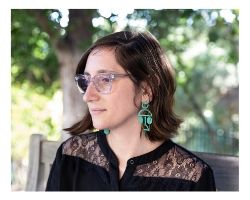 Dr. Rotem Rozental is Chief Curator and Senior Director of Arts and Culture at American Jewish University. Israeli photo-historian, curator, scholar, consultant, lecturer and mother (not necessarily in that order!), she organized exhibitions and mentoring opportunities for artists across the world, and her writings appeared in Artforum.com, Tablet, Philosophy of Photography, Tohu Magazine, and Alaxon, among other outlets. Rotem's work has been recognized and supported by various organizations, including Artis, Independent Curators International (ICI) and The Center for Jewish History.
Event Contact
Contact Name
The Whizin Center for Continuing Education