Event Details
Land of Milk and Funny: A Conversation with Avi Liberman
10am PDT
---
Stand-up comedy and movies are nothing new to the city of Los Angeles, but Israel is not a place thought of when it comes to both of those things. Join stand up comedian, filmmaker and screenwriter Avi Liberman as he shares his experience leading some of today's best comics on a tour of Israel that raises money for the Koby Mandell Foundation.
After a successful run on the festival circuit, his documentary Land of Milk and Funny, chronicling over 10 years of the tour, can now be viewed by everyone on Vimeo: https://landofmilkandfunny.vhx.tv
---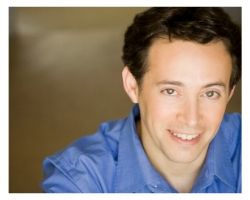 Avi Liberman has appeared on the Late Show with Craig Ferguson three times, a Showtime special, Comedy Central and numerous other television appearances. He has also performed in Iraq and Afghanistan for the troops. Aside from his standup and acting credits, Avi is also a screenwriter and history buff, and recently sold his first film and optioned another. The film sold is the story of the Exodus, told through the eyes of the women, and is entitled "Miriam". The second optioned film is the story of St. Patrick. What better story for a modern orthodox Jew to tell?!!! Within the comedy world however, Avi is most known for the biannual tour he does in Israel called Comedy for Koby, where he brings comedians from the US to perform benefitting the Koby Mandell Foundation who work with Children of terror. This past year, a documentary chronicling many years of the tour, called Land of Milk and Funny hit the film festival rounds to rave reviews and is now available to be seen on Vimeo: https://landofmilkandfunny.vhx.tv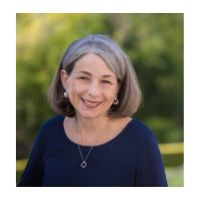 Deb Engel Kollin serves as the Relationship Manager for the Miller Introduction to Judaism Progrsm. Deb previously spent twelve years as Director of Operations for Pressman Academy, and has worked in various settings in Los Angeles and Israel as a Jewish educator and community builder for decades. She holds an MA in Jewish Education from American Jewish University.
Event Contact
Contact Name
The Whizin Center for Continuing Education