Instructor
Michael Rubenfeld & Adam Schorin
Event Details
Kazimierz Unseen: A Powerful Tour of Krakow's Former Jewish Quarter
Thursday, 11am-12:30pm PDT
---
Prerequisite Note: Due to the virtual setting of this class, you must have computer capability, including internet access, in order to participate. A camera is also optimal but not required.
---
At first glance, Krakow's district of Kazimierz feels like a hipster paradise: trendy bars, quaint cafés, and popular restaurants sit among the ruins of Kazimierz's Jewish past. But there's an invisible Kazimierz as well, full of magnificent and tragic history, and a present complicated by gentrification, mass tourism, and questionable representations of Jewish culture.
FestivALT co-directors Michael Rubenfeld and Adam Schorin take you on a live, virtual, critical tour that will open the door to some of Kazimierz's hidden narratives and encourage you to see beyond the visible exterior. 
---
ALL SALES FINAL. NO REFUNDS OR EXCHANGES.
---
Written and presented by Michael Rubenfeld and Adam Schorin.
Music and sound by Alex Roth
Videography by Patryk Dróżdż
Edited by Michael Rubenfeld.
---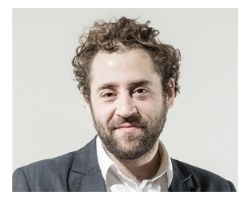 Michael Rubenfeld is a Polish-Canadian theatre maker who lives in Krakow, Poland. In 2017 he helped inaugurate FestivALT and he continues to be a co-director. Michael's work as a writer and actor has been seen across Canada, Poland in parts of America and Europe. Find out more at michaelrubenfeld.com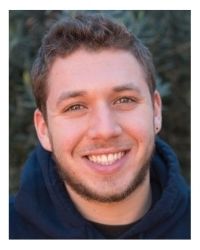 Adam Schorin is a writer from New York who moved to Poland to work on a novel about a family descended from Polish Jewish Holocaust survivors.  He is a co-director of FestivALT and a guide and educator with the Taube Center for the Renewal of Jewish Life in Poland Foundation.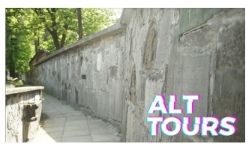 FestivALT is an independent arts collective that produces an annual program of critically minded Jewish art and activism in Kraków, Poland. 
Blending visual art, theatre, site-specific performance, activist intervention, and community conversation, FestivALT engages with the most vital issues in contemporary Jewish Poland. festivalt.com
Event Contact
Contact Name
The Whizin Center for Continuing Education