Event Details
Justice We Shall Pursue: Why is This Moment Different
7pm PDT
---
The filmed killing of George Floyd over 8 minutes and 46 seconds has catapulted our conversations around race in unprecedented ways.
Bishop Kenneth Ulmer, leader of Faithful Central Bible Church, believes that what comes next will be both painful and necessary for us to come together. President of American Jewish University Jeffrey Herbst and Bishop Ulmer will discuss how we individually and as a society need to use this moment to become honest about our own prejudices and bias and what we need to do to change.
---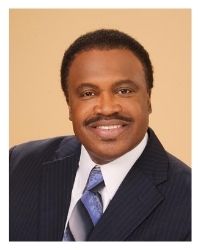 Kenneth C. Ulmer has been Senior Pastor of Faithful Central Bible Church in Los Angeles for 38 years. In 2000, the congregation purchased The Great Western Forum (previous home of the Los Angeles Lakers), which they also operated as a commercial entertainment venue before selling it to Madison Square Garden in 2013.
Dr. Ulmer was a founding board member and former President of The King's University in Los Angeles, adjunct professor and Director of The King's At Oxford; an annual summer session held at Oxford University.
After accepting his call to the ministry, Dr. Ulmer founded Macedonia Bible Church in San Pedro, California. Dr. Ulmer is currently the Presiding Bishop over Macedonia International Bible Fellowship, an association of pastors representing ministries in Africa and the United States and based in Johannesburg, South Africa. In addition, Dr. Ulmer is the founder and CEO of The Ulmer Institute, a non-profit organization focused on the research, training and treatment of psychological trauma in urban communities.
He has written several book, including: Training To Win: A spiritual Guide to Victorious Living, Passing The Generation Blessing and his latest book Walls Can Fall: Race, Reconciliation and Righteousness in a Divided World.
Dr. Ulmer and his wife have been married for over 40 years and have two daughters, one son and five grandchildren.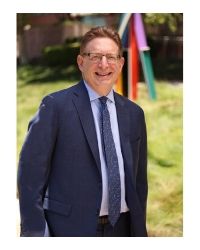 Dr. Jeffrey Herbst is the fourth president of American Jewish University. Prior to joining AJU, Dr. Herbst was president and CEO of the Newseum and the Newseum Institute in Washington, DC. From 2010 to 2015, he was president of Colgate University, where among other accomplishments he is credited with helping the university complete its nearly half billion-dollar fundraising campaign, leading the development and initial implementation of a university-wide strategic plan, and increasing the diversity and academic caliber of its educational programming.
Additionally, Dr. Herbst was a Senior Fellow at the Brenthurst Foundation, was a two-time Fulbright Scholar, and is a former trustee of Freedom House. He has also served as provost and executive vice president for academic affairs and as professor of political science at Miami University in Ohio, and taught at Princeton University for almost two decades.
Dr. Herbst earned his bachelor's degree, summa cum laude, from Princeton University, and a master's degree and doctorate in political science from Yale University. He is the author of the award-winning "States and Power in Africa" and, with several co-authors, the just-published "Making Africa Work." In addition to many books and articles, he has been published in Foreign Affairs, Foreign Policy, The New York Times, The Wall Street Journal and many other digital and print publications around the world.
Event Contact
Contact Name
The Whizin Center for Continuing Education