Event Details
Judaism's Influence on the Founding of America
12pm PDT
---
Many of the Founders of the United States knew Hebrew, were well versed to the Hebrew Bible, and used Jewish ideas to create an American democracy that one could argue is unique in the annals of World History. The B'yachad session will highlight those Jewish ideas and ideals thereby fostering a discussion about Judaism's influence on the founding of America, how those ideas may still be operating today, and how we can ensure their continuation.
---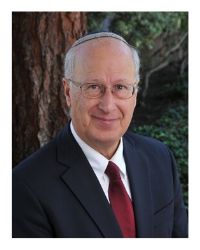 For the past 50 years, Bruce Powell has dedicated his professional life to Jewish education. He has helped to found and lead three Jewish high schools in Los Angeles, including Yeshiva University of Los Angeles High School, Milken Community High School, and most recently de Toledo High School. He has consulted on the founding of 23 more Jewish high schools throughout North America. In addition, he has provided consulting services to over 60 Jewish day schools through his work as President of Jewish School Management (JSM). He has won both the Covenant Foundation Award and the Milken Jewish Educator Award for his major contributions to Jewish education. Bruce also served for six years as a founding faculty member and mentor for the Day School Leadership Training Institute at JTS, and as a coach for the Head of School Professional Excellence Project at Prizmah. For the past two years, Bruce has been the director of the Institute for Day School Excellence and Sustainability (IDEAS), servicing ten Jewish day schools in America. Bruce has also served on the adjunct faculty of the American Jewish University since 1998. He received his doctorate from the University of Southern California in 1979, and an honorary doctorate from the AJU in 2007.
Bruce's wife, Debby, is the former Director of Community Affairs for the Brandeis-Bardin Institute in California. They share four children and have invested an aggregate of 52 child- years in Jewish day school education for their kids. Their grandchildren now attend Jewish day schools in Los Angeles.
Event Contact
Contact Name
The Whizin Center for Continuing Education