Event Details
Jews and the Hospitality Industry: A Conversation with Jason Pomeranc
12pm PDT
---
During the holiday of Sukkot, we invite guests to dwell and share a space with us. It comes as no surprise that Jews play an influential role in the hotel and hospitality industry.
Jason Pomeranc, Hotelier and Lifestyle Consultant for Sixty Hotels, son of Holocaust survivors, knows the evolution of how this phenomenon came to be. Join a conversation as he shares insight on the hotel industry of yesteryear and what will be in the future in a post pandemic culture.
Register for this event and receive a discount code for reservations at any SIXTY Hotels location! The code will be provided in your confirmation email. 
---
We encourage everyone to watch the presentation live. It will not be available to view as we are currently working behind the scenes to improve the user experience.
---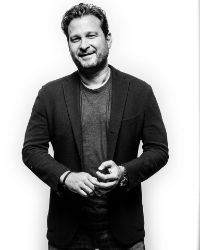 Jason Pomeranc is an American hotelier who co-founded SIXTY Collective, which launched the luxury lifestyle brand SIXTY Hotels. From development to design, Jason's perspective has helped create an imaginative catalogue of lifestyle hotels that stand out within the global landscape.
Pomeranc was born to a Jewish family, the youngest son of Jack Pomeranc, a real estate developer. His parents were both Holocaust survivors. He has two brothers, Larry and Michael. Jason attended New York University and graduated with a Bachelor's Degree in Finance and a law degree from Cardozo Law School. After graduation, he worked for Rosenberg & Estis, a real estate firm which specializes in large-scale urban development such as the Condé Nast Building at 4 Times Square. In 1997, Jason joined his family's real estate development firm, The Pomeranc Group. Within four years, Jason and his brothers debuted their first hotel, 60 Thompson, in New York City. The property, launched in fall of 2001, was a pioneer in SoHo's luxury lifestyle hotel sector.
The opening of 60 Thompson inspired the creation of Thompson Hotels, an award-winning brand which soon garnered international recognition and acclaim. For more than 12 years, Jason served as Co-Founder and Creative Director of Thompson Hotels. Along with his partners, he developed, rebranded, and renovated over 13 hotels throughout North America and the UK.
In 2014, Jason stood at the helm of the company's rebranding, helping found the SIXTY Collective. With the company now back to its family-owned roots and primed for expansion, Jason and his brothers work strategically as a think tank and board of directors, leveraging each's own unique expertise.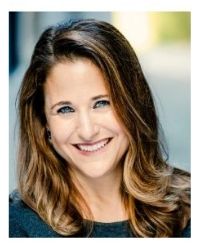 Rabbi Sherre Hirsch is the Chief Innovation Officer for American Jewish University. Rabbi Hirsch made headlines as the first female rabbi at Sinai Temple, the largest Conservative congregation on the west coast. She served as Senior Rabbinic Scholar at Hillel International, where she created and developed Hillelwell, an initiative for Hillels worldwide to become the recognized address for preventative mental health. A thought leader on spirituality and religion, Rabbi Hirsch has appeared on the Today Show, ABC News, Extra, and PBS, among other outlets, and has been a contributor to Time.com, Oprah Magazine, the Jewish Journal, the Hollywood Journal, and more. She is the author of "Thresholds, How to Live Fearlessly and Regret Free" (featured in "Hot Type" in Vanity Fair), and "We Plan, God Laughs, What to do When Life Hits You Over the Head" (recognized on Amazon's Top 100 List). Rabbi Hirsch was ordained by the Jewish Theological Seminary of America.
Event Contact
Contact Name
The Whizin Center for Continuing Education