Event Details
Jewish Traces: The Lost Synagogues of Los Angeles, with Artist Hillel Smith
12pm PDT
---
Renowned artist Hillel Smith has been tracing and documenting re-purposed former synagogues around the country, including over forty in Los Angeles, discovering surprising mosaics of histories and faiths. Join him for a journey that captures the dynamic evolution that defines local Jewish communities, and more broadly, life in this ever-changing urban environment.
---
Hillel Smith is an artist and designer focused on re-imagining Judaica with contemporary media. He has painted dynamic Jewish murals around the US, Israel, and Europe (including one at AJU). He revitalizes ancient rituals, encouraging creative reconsideration of religious practice through projects like Parsha Posters (on display at UCLA Hillel) and GIF the Omer. Seeing Hebrew as the visual glue that binds Jews together across time and space, he also teaches Jewish typographic history, using print as a lens for Jewish life and culture. Making fun and engaging content is similarly the crux of his work as a designer for clients including HIAS, PJ Library, and Patton Oswalt. See his work at hillelsmith.info.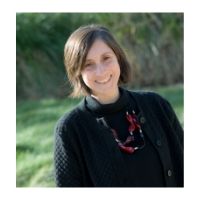 Dr. Rotem Rozental is Chief Curator and Senior Director of Arts and Culture at American Jewish University. Israeli photo-historian, scholar, consultant, lecturer and mother (not necessarily in that order!), her writings appeared in Artforum.com, Tablet, Philosophy of Photography, Tohu Magazine, and Alaxon, among other outlets. Rotem's work has been recognized and supported by various organizations, including Artis, Independent Curators International (ICI) and The Center for Jewish History.
The Jewish Traces project is supported by Asylum Arts
Event Contact
Contact Name
The Whizin Center for Continuing Education