Event Details
Jewish Medical Ethics Made Accessible
10am PST
---
As the author of the course on Medical Ethics for the Florence Melton School of Adult Jewish Learning, Rabbi Dorff is a master educator who makes the most lofty and complicated ideas accessible for everyone who wants to learn.
Join him in conversation with Yael Weinstein, the Director of Community and Online Learning at the Florence Melton School of Adult Jewish Learning, as they preview the new ethical dilemmas related to the sanctity and dignity of preserving life.
---
We encourage everyone to watch the presentation live. It will not be available to view as we are currently working behind the scenes to improve the user experience.
---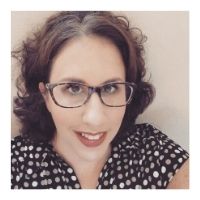 Yael Weinstein, M.A., Director of Community and Online Learning, has been an educator and director of Adult Education programs since 2009 when she joined the Melton community in Colorado. Before joining Melton, she earned her Master of Arts degree in Near Eastern and Judaic Studies from Brandeis University in 2006, focusing on the topics of Anti-Semitism and Jewish Identity. While at Brandeis, Yael had the opportunity to work as a teaching assistant for Dennis Ross, former US Ambassador to Israel, for his course on the Arab-Israeli conflict. Yael is the author of the Crossroads of Jewish History course and has revised Beyond Borders: A History of the Arab-Israeli Conflict. In addition to her faculty and curriculum work, Yael was the Director of Adult Jewish Education at CAJE in Colorado and the Director of Melton at the Jewish Federation of Greater Orlando.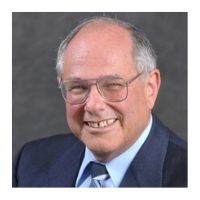 Rabbi Elliot Dorff is Chair of the Conservative Movement's Committee on Jewish Law and Standards and served on the editorial committee of Etz Hayim, the new Torah commentary for the Conservative Movement. He has chaired four scholarly organizations: the Academy of Jewish Philosophy, the Jewish Law Association, the Society of Jewish Ethics, and the Academy of Judaic, Christian, and Islamic Studies. He was elected Honorary President of the Jewish Law Association for the term of 2012-2016. In Spring 1993, he served on the Ethics Committee of Hillary Rodham Clinton's Health Care Task Force. In March 1997 and May 1999, he testified on behalf of the Jewish tradition on the subjects of human cloning and stem cell research before the President's National Bioethics Advisory Commission. In 1999 and 2000 he was part of the Surgeon General's commission to draft a Call to Action for Responsible Sexual Behavior; and from 2000 to 2002 he served on the National Human Resources Protections Advisory Commission, charged with reviewing and revising the federal guidelines for protecting human subjects in research projects. Rabbi Dorff is also a member of an advisory committee for the Smithsonian Museum of Natural History on the social, ethical, and religious implications of their exhibits. He is also a member of the Ethics Advisory Committee for the state of California on stem cell research.
Event Contact
Contact Name
The Whizin Center for Continuing Education
Phone Number
(310) 440-1572