Event Details
Jewish Luminaries: Joanna Landau and the Quest to Rebrand Israel
10am PST
---
Joanna Landau realized countries are like people – they have a personality. To change Israel's brand perception in the world, we need to find new ways to share its unique story and value proposition. For over a decade, Landau has been leading Vibe Israel, a nonprofit that offers new ways to engage with and understand Israel.
Join her in conversation with AJU's Rabbi Sherre Hirsch as she shares her personal journey that led her to develop a rebranding campaign for a country while battling indifference toward antisemitism worldwide.
 
---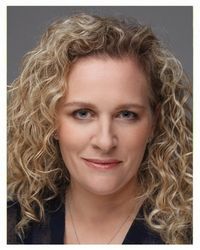 Joanna Landau moved to Israel when she was 5 years old. After serving in the IDF, she earned her BA and MA degrees at Cambridge University. Joanna also holds an MBA, cum laude, from IDC Herzliya.
For over a decade, Joanna has been leading an initiative to dramatically transform perceptions of Israel, as founder and CEO of Vibe Israel, a Tel Aviv-based nonprofit, and board member of Vibe Israel USA.
Joanna is a governor of Tel Aviv University, a member of the International Education Committee of Taglit-Birthright and the Advisory Committee of Innovation Without Boarders, and a Director of Tel Aviv Global & Tourism. In 2015 she was shortlisted for the Rappaport Prize for a Change Making Woman, and in 2017, Forbes Israel named Joanna as one of the fifty most influential women in Israel.
---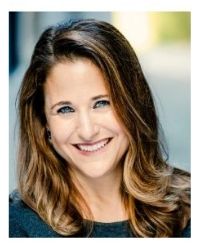 Rabbi Sherre Hirsch is the Chief Innovation Officer at American Jewish University. She made headlines as the first female rabbi at Sinai Temple, the largest Conservative congregation on the west coast. She served as Senior Rabbinic Scholar at Hillel International, where she created and developed Hillelwell, an initiative for Hillels worldwide to become the recognized address for preventative mental health. A thought leader and author on spirituality and religion, Rabbi Hirsch has appeared on the Today Show, ABC News, Extra, and PBS, among other outlets, and has been a contributor to Time.com, Oprah Magazine, the Jewish Journal, the Hollywood Journal, and more.
---