Event Details
Jewish Learning While Home: Nurturing a Community for Children and Teens
12pm PDT
---
Attending Jewish day schools is not just about learning about Judaism, but about being Jewish - so how do we continue that after months of remote learning? How do you get teens and children to see Judaism as a source of meaning and support?
Join a timely conversation with Dr. Sarah Shulkind, Head of School at Milken Community School, and AJU's Dr. Rachel Lerner, to discuss what Jewish education can uniquely provide right now.
---
We encourage everyone to watch the presentation live. It will not be available to view as we are currently working behind the scenes to improve the user experience.
---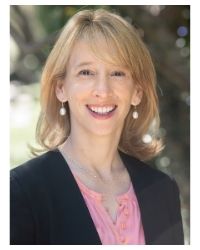 Sarah Shulkind is the Head of School at Milken Community School in Los Angeles, California, a nationally recognized independent Jewish community School with 700 students from seventh through twelfth grade. Before coming to Milken in 2019, Sarah served as the Head of School at Sinai Akiba Academy for seven years, and she was also the Middle School Director at Milken Community Schools before that. Sarah also helped to start Wildwood School's secondary campus, and worked as a teacher and division leader there for five years. Sarah has presented and published on a wide range of topics in education and leadership both in Jewish and secular venues. She completed her undergraduate work at the University of Pennsylvania, her masters degree in teaching and curriculum at Harvard's Graduate School of Education, and her doctoral degree from UCLA's Educational Leadership Program. Sarah and her husband Andrew, who met as teenagers at Camp Ramah in Wisconsin, live in Los Angeles with their four children Lucy, Olivia, Sadie, Oscar.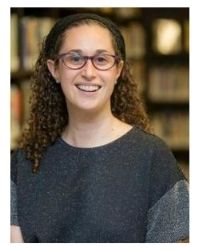 Dr. Rachel Lerner is the Dean of the Graduate Center for Jewish Education at American Jewish University, where she oversees the MAEd, MAT, MAEd in ECE, and BA in ECE completion programs, training future and current Jewish educators. She is passionate about expanding educators' abilities to include a wider population within Jewish educational settings, making classroom learning a more active experience, and making informal education deep and meaningful.
Dr. Lerner earned her Ed.D. degree from JTS, where she studied how vision-guided education is implemented through the socialization of new teachers. Rachel has taught Masters-level education students at both the American Jewish University and the Jewish Theological Seminary, supervised student teachers in day schools and part-time Jewish schools, and held leadership positions in Jewish overnight camp. She has worked as an administrator and teacher in Jewish day schools—at both the elementary and high school levels.
Rachel and her husband, Aaron, live in Los Angeles with their three daughters: Lily, Gavriella, and Ziva. In her "free time" she enjoys spending time with her family and getting lost in a good book.
Event Contact
Contact Name
The Whizin Center for Continuing Education