Event Details
Jewish Futurisms: For Seekers, Tricksters and Students of Life
12pm PDT
---
We encourage everyone to watch the presentation live. It will not be available to view as a recording as we are currently working behind the scenes to improve the user experience.
---
Whether you are looking for a 100 things to do when you're depressed, or answers to 150 questions your college student may have, poet, philosopher, and futurist Rabbi Josh Bolton has lots to say on how we can live a disruptive and significant life.
The author of the forthcoming book, Jewish Futurisms, will be in conversation with Rabbi Morris Panitz.
Receive a 20% discount on the cover price using the code "bookclub" at check out on Alternadox. You can purchase the book here.
---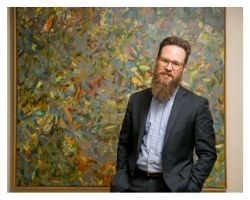 Rabbi Joshua Bolton is a celebrated writer and Jewish educator. Having spent a decade working with university students, "Rabbi Josh" currently serves as executive director of Brown RISD Hillel in Providence, Rhode Island and previously directed the Jewish Renaissance Project at Hillel at the University of Pennsylvania. A recognized innovator in the Hillel movement, he is the recipient of a Richard M. Joel Exemplar of Excellence Award for "pushing the boundaries of social media and articulating a rabbinate for the 21st century."
Rabbi Josh holds an M.F.A. in creative writing from the Program for Poets and Writers at the University of Massachusetts, Amherst, and is a graduate of the Reconstructionist Rabbinical College. His work has appeared in Hevria, Jewschool, Shma, The Wisdom Daily. Jewish Futurisms, is his second full-length collection of poetry. His first book, One Hundred Suggestions for Seekers and Spiritual Activists, was published by Alternadox Press in 2018.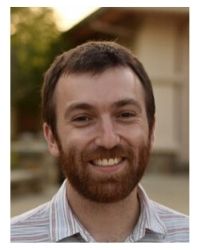 Rabbi Morris Panitz is the Director of BCI and Director of Immersive Experiences at American Jewish University. Rabbi Morris received rabbinical ordination from the Ziegler School of Rabbinic Studies and was a recipient of the Wexner Graduate Fellowship.
Event Contact
Contact Name
The Whizin Center for Continuing Education