Event Details
It Takes More than a Village to Make a Cup of Coffee
12pm PST
---
Whether he is finding the bean farmer to thank for a morning cup of coffee, figuring out how every one of us is related, living biblically for a year, or turning the world's problems into puzzles to solve, AJ Jacobs' genre of stunt journalism has made him a multiple best-selling author and cultural icon.
Join him in conversation with Rabbi Sherre Hirsch, as he discusses how his adventures influenced his religious beliefs and how he continues to inspire us all--one page a time.
To purchase AJ Jacobs' Thanks a Thousand: A Gratitude Journey, please click here. 
---
We encourage everyone to watch the presentation live. It will not be available to view as we are currently working behind the scenes to improve the user experience.
---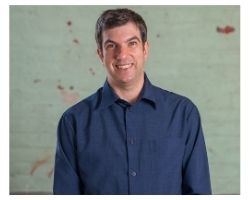 A.J. Jacobs is an author, lecturer and human guinea pig. He has written four New York Times bestsellers, including "The Year of Living Biblically," "The Know-It-All," and "Drop Dead Healthy." He is a contributor to NPR, Esquire, and the New York Times, among others. His most recent book is "Thanks a Thousand," which chronicled his quest to thank a thousand people who had even the smallest role in his morning cup of coffee. He has given four TED talks that have more than 8 million views combined. He lives in New York with his wife and three sons. He belongs to Rodeph Sholom synagogue.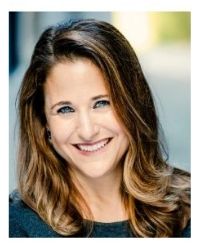 Rabbi Sherre Hirsch is the Chief Innovation Officer for American Jewish University. Rabbi Hirsch made headlines as the first female rabbi at Sinai Temple, the largest Conservative congregation on the west coast. She served as Senior Rabbinic Scholar at Hillel International, where she created and developed Hillelwell, an initiative for Hillels worldwide to become the recognized address for preventative mental health. A thought leader on spirituality and religion, Rabbi Hirsch has appeared on the Today Show, ABC News, Extra, and PBS, among other outlets, and has been a contributor to Time.com, Oprah Magazine, the Jewish Journal, the Hollywood Journal, and more. She is the author of "Thresholds, How to Live Fearlessly and Regret Free" (featured in "Hot Type" in Vanity Fair), and "We Plan, God Laughs, What to do When Life Hits You Over the Head" (recognized on Amazon's Top 100 List). Rabbi Hirsch was ordained by the Jewish Theological Seminary of America.
Event Contact
Contact Name
The Whizin Center for Continuing Education